Michael Conlan brands 'corrupt' boxing authorities 'f*****g cheats' after Olympics exit
KEY POINTS
24-year-old bantamweight lost unanimous decision in quarter-final bout.
'Today just showed how corrupt this organisation is.'
Irish boxer Michael Conlan has described the world amateur boxing federation (AIBA) as "f****g cheats" after his hugely controversial defeat at Rio 2016.
The Belfast-born amateur world champion lost to Russian fighter Vladimir Nikitin via a unanimous decision despite appearing to dominate their bantamweight quarter-final bout, sparking an irate response from boxing fans across social media.
Speaking to RTE, Conlan said: "AIBA are cheats. F****g cheats. It's as simple as that. That's me, I'll never box for AIBA again, they are cheating bastards, They're paying everybody.
"I was here to win Olympic gold, my dream has been shattered. And you know what, I have a big career ahead of me. And these ones [AIBA]? They're known for being cheats. And they'll always be cheats. Amateur boxing stinks, from the core right to the top."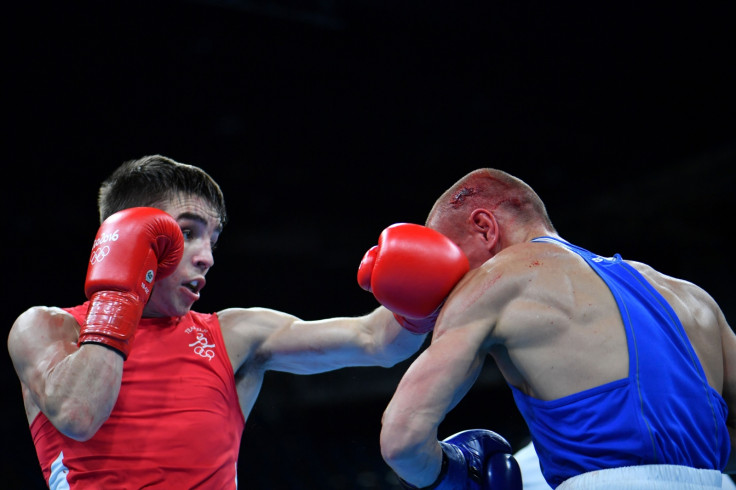 He continued: "I thought I boxed the ears off him in the first round, but they scored it against me. So I had to fight his fight, which I did, outfought him. It's a shambles to be honest.
"I'm gutted, from the bottom of my heart. I wanted to go back with a gold medal to Ireland. Now I feel I'm going back a loser. I'm not a loser, I'm a winner. Today just showed how corrupt this organisation is."
Conlan, 24, opened up an old head wound on his opponent inside the opening round, forcing the Russian to retreat to his corner for treatment. Conlan's superior footwork saw most of Nikitin's swings miss but despite a comfortable performance from the Irishman, judges carded the round 10-9 in Nikitin's favour.
Conlan stepped up a gear in the second round with all three judges awarding 10-9 in his favour on the cards. He appeared to get the better of the Russian in the final round as a brawl broke out, but it was Nikitin whose arm was raised as the victor.
© Copyright IBTimes 2023. All rights reserved.