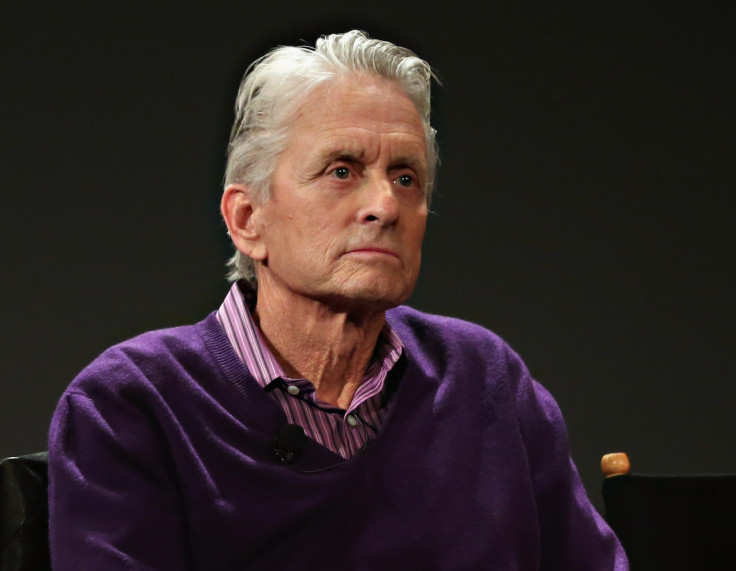 Ant-Man actor Michael Douglas has apologised for suggesting his friend and co-star Val Kilmer has throat cancer. In October, Douglas sparked concern for Kilmer's health when he claimed the future "does not look good" for the Batman Forever actor.
During a Q&A session in London on 30 October, Douglas, 72, claimed Kilmer, 56, was battling throat and tongue cancer. However, Kilmer later reassured fans he was in good health and stated that while he did receive treatment for a lump on his throat, it was not cancerous and Douglas was "misinformed".
In a new Facebook post published on 16 November, Kilmer reveals that his The Ghost In The Darkness co-star has reached out and apologised since making the comments. Kilmer wrote: "Michael Douglas wrote me a nice note apologising for suggesting to the press overseas, I 'wasn't doing too well...' and was grateful to hear I am doing well. He's a classy guy."
Going on to recall his first meeting with Douglas' actor father Kirk Douglas, Kilmer continued: "One day I have to recount the story of when I met his father. He loved my performance in TOMBSTONE so much, having played Doc himself in a mighty fine film, he was so animated about all the choices I was able to do, same as all the things he wanted to do but wasn't allowed to, the dialect, the coughing, drunk all day everyday... He was amazing."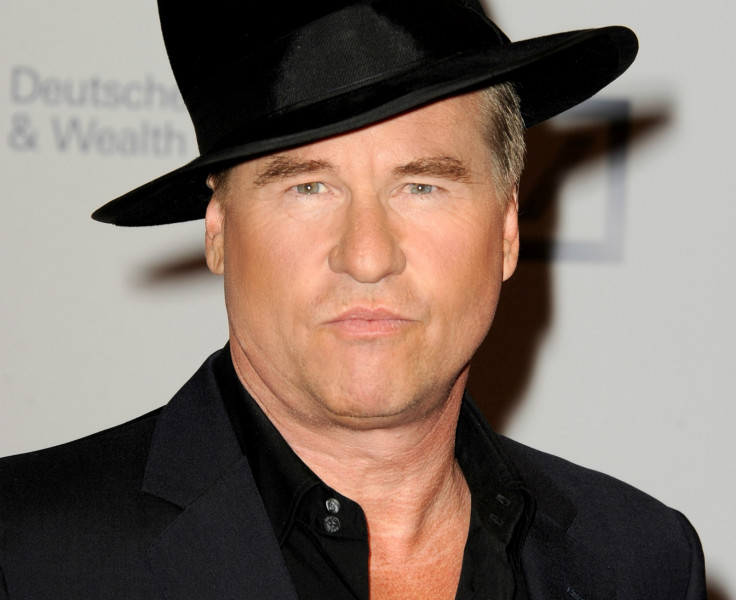 Kilmer added: "And the first time I met Michael is a good story too. Oliver Stone insisted I meet him, knowing what Michael would say about Oliver torturing him during WALLSTREET. It was hilarious and Oliver was relishing reliving Michael's pain... It all worked out and all was forgiven on Oscar night I believe."
Fears for Kilmer's health have circulated for several years after the actor disappeared from the spotlight and was pictured entering hospitals on various occasions. Addressing the audience at the Q&A hosted by Jonathan Ross, Douglas said: "Val was a wonderful guy who is dealing with exactly what I had, and things don't look too good for him. My prayers are with him. That's why you haven't heard too much from Val lately."
Douglas was himself diagnosed with throat cancer in 2010 but was given the all-clear a year later after undergoing chemotherapy and radiation treatment. The Basic Instinct actor later confirmed he was specifically battling tongue cancer. Kilmer made his first appearance in two weeks at a screening for his new film Citizen Twain in Los Angeles on 10 November. According to People magazine, the actor was seen dabbing his mouth several times throughout the event and spoke with slurred speech.