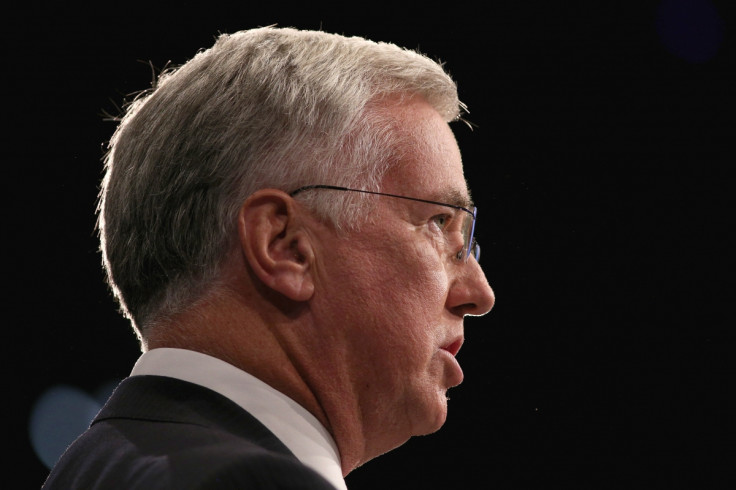 British defence secretary Michael Fallon has launched a 'tent offence' by giving Ukraine troops almost £1m ($1.5m) worth of gear to help them get through the winter. The equipment, including 170 heating units, 600 sets of cold weather clothing and 170 tents, is part of the UK's non-lethal assistance programme with Kiev.
The move comes after Russia annexed the Crimea in 2014 and pro-Moscow forces stormed Eastern Ukraine, triggering a brutal civil war. The fighting has died down following a ceasefire on 29 August, but the Ministry of Defence has warned Armed Forces of Ukraine units are still suffering casualties.
"This government is committed to supporting Ukraine's sovereignty, independence and territorial integrity. Our proposed gift of non-lethal equipment is designed to prevent further Ukrainian fatalities and casualties and to help improve resilience on the ground," Fallon told parliament.
The total assistance package will come to £971,000, including transportation costs and contingency, and its announcement comes after Fallon said up to 100 members of the British armed forces will be based in Ukraine from April 2016.
"The UK has already stepped up the training programme in Ukraine to include additional infantry, medical and survival skills, and increased the number of Ukrainian soldiers being trained. We have increasingly focussed on 'train the trainer' activities to ensure sustainability," the Ministry of Defence said.
"We are providing non-lethal assistance that has been requested by the Ukrainian government to enhance the capability of their armed forces to defend themselves."
But the West's attention has been drawn back to the Islamic State (Isis) and Syria after at least 129 people were killed when jihadists launched bomb and gun attacks on Paris. Russia is already bombing anti-government forces in Syria, including IS, and David Cameron has restated the case for British intervention in the civil war.
But the prime minister will have to put a vote before MP in the House of Commons before the RAF launch any airstrikes on Raqqa, IS's de facto capital, which Cameron described as the "head of the snake".