Leading members of the US Republican party have joined calls for an investigation to be launched into national security adviser Michael Flynn's ties with Russia.
Flynn resigned on Monday (13 February), after it emerged that he had held secret talks with Russia's ambassador in Washington over US sanctions before Donald Trump was elected president.
Under US law, it is forbidden for private citizens to engage in diplomacy with other nations.
On Tuesday, a White House spokesman confirmed that Trump had been aware for weeks about potential problems with the phone calls, following reports that Flynn could be potentially exposed to Russian blackmail for lying about the content of the conversations.
Senator Roy Blunt, a Republican member of the Senate Intelligence Committee, called for an "exhaustive" investigation into connections between Trump and Russia, with Texas Senator John Cornyn, the second-ranked Senate Republican leader, and US House Intelligence Committee Chairman Devin Nunes calling for Flynn's Russia ties to be probed.
Senate Majority Leader Mitch McConnell said Tuesday that it is "highly likely" the senate intelligence committee will investigate Flynn's Russia links.
A string of investigations have been launched into ties between Trump officials and Russia.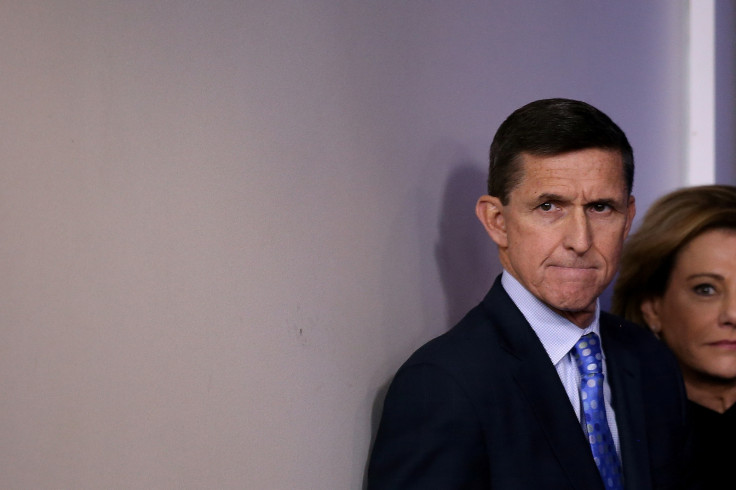 On Wednesday, the New York Times cited several unnamed intelligence officials who claimed that phone records showed that several Trump campaign officials and members of Trump's circle had contact with senior Russian intelligence officials in 2016.
US intelligence agencies have previously claimed that Russia released hacked emails from Democrat party servers to discredit the campaign of Trump's rival, Hillary Clinton.
Democrats have also called for Flynn's Russia ties to be investigated. Congressional Democrats John Conyers and Elijah Cummings have demanded a classified briefing to Congress on Michael Flynn by the justice department and FBI.
"We in Congress need to know who authorised his actions, permitted them, and continued to let him have access to our most sensitive national security information despite knowing these risks," their statement said.
A number of House Democrats had called on Oversight Committee Chairman Jason Chaffetz to investigate Flynn's Russia ties.