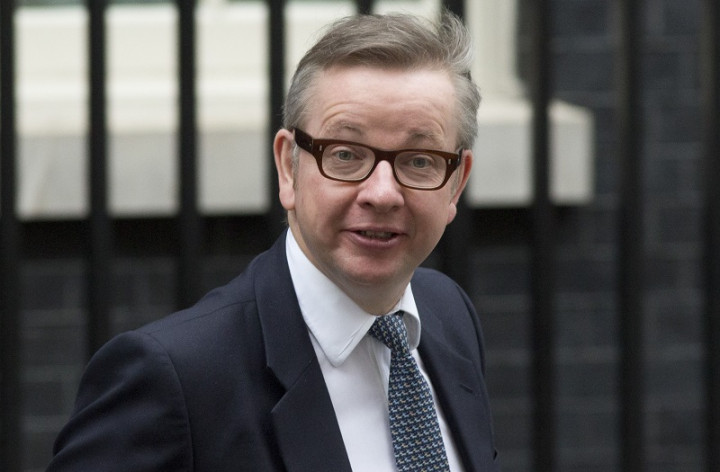 Education secretary Michael Gove's attempts to move on from a series of career-damaging controversies have been undermined after one of his closest aides launched a stinging attack on David Cameron.
Westminster has got used to former special adviser Dominic Cummings launching vitriolic attacks on ministers he believes have thwarted his and Gove's radical education agenda, but he has now widened his assault to include the man at the very top.
He portrayed David Cameron as someone who "bumbles from one shambles to another without the slightest sense of purpose", adding: "As Bismarck said about Napoleon III, Cameron is a sphinx without a riddle.
"Everyone is trying to find the secret of David Cameron. But he is what he appears to be. He had a picture of Macmillan on his wall - that's all you need to know," Cummings told the Times.
Both Gove and Cameron attempted to douse the row, refusing to add fuel to the flames.
Gove let it be known he knew nothing about the interview beforehand and did not agree with the comments, while the prime minister's spokesman said Cameron "was not giving as much attention" to the story as the media.
But it is understood Cameron is becoming increasingly irritated with Gove, who he was forced to discipline only last week after the education secretary had a public dispute with Theresa May over alleged Islamic extremism in Birmingham schools.
And Gove has a record of attracting headlines over disputes with other ministers and the educational establishment.
However, for the moment, it appears the prime minister is ready to accept Gove has no control over his old attack dog, even though the two men remain extremely close.
One source claimed Cummings' increasingly vitriolic assaults on were a case of a bitter man attempting to get revenge against those he believed had crossed him.
His latest outburst also included the prime minister's chief of staff, Ed Llewellyn, who he described as "a classic third-rate suck-up-kick-down sycophant presiding over a shambolic court" and director of communications, Craig Oliver, who he branded "clueless."
"To get anything done, you have to have priorities and there are no priorities. Everyone is discouraged from telling the truth to important people. There's no grip, no focus," he said of the Downing Street machine.
Meanwhile there was growing pressure on Gove to finally cut Cummings adrift and make a public statement disassociating himself from him and his regular outbursts.
If that does not happen, there will be persistent questions as to what extent he is operating with Gove's knowledge and how much the education secretary still relies on him for advice.
Clearly the last thing Cameron wants is yet another public spat, particularly one involving Michael Gove.