Michael Gove's decision to stand as a candidate for Conservative leader has electrified the contest. Much attention is being given to his 'betrayal' of the prospective candidate he was widely expected to back, Boris Johnson. Yesterday, a leaked email by Gove's wife, Sarah Vine, revealed discussions they were having on how best to direct his career after Brexit. Today, parallels with the HBO series House of Cards have been drawn after a series of dramatic twists.
Gove today revealed his own ambition for power by simultaneously delivering a brutal put-down of the man he had worked so closely with during the Leave campaign. With little warning, Gove declared that Johnson 'cannot provide the leadership' required or 'build the team for the task ahead'. Only hours later, Johnson announced he would not be standing 'in view of the circumstances of parliament'.
However, by throwing his own hat into the ring, Gove has posed the question of in what political direction the party should travel as the UK leaves the EU. While Theresa May is being cast as a pragmatic unifier and Liam Fox offers traditional Thatcherism, Gove arguably offers something more distinctive.
During his time as Education Secretary, Gove demonstrated that he is driven by a desire for change, willing to face down vested interests to do so. He notably described many teachers, academics, unions and civil servants in education as 'the Blob'.
In many ways, this willingness to crusade with the aim of raising public sector resembles a 1980s Thatcherite approach to reform.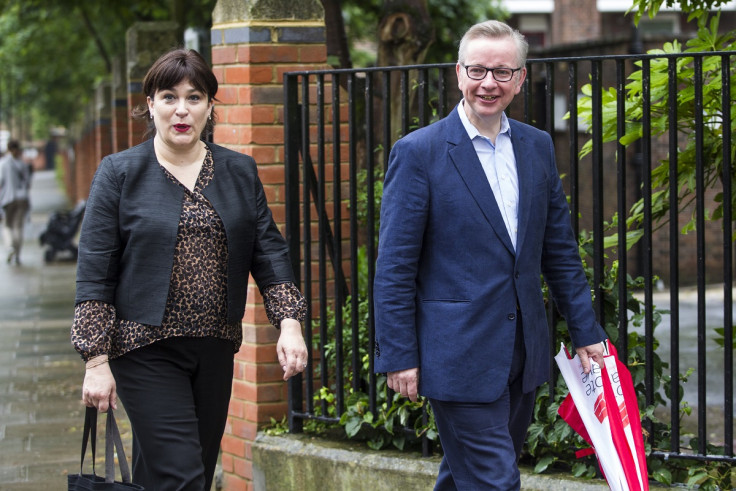 Yet in other respects Gove provides a radicalism some Conservatives may be less comfortable with. He was been very critical of the number of 'Old Etonians' in David Cameron's cabinet. He also made waves in a speech in which he attacked the 'underserving rich', meaning 'people who have had every advantage in their lives and who now have power out of the reach of accountability'. In this respect he has appeared more willing to question the role of the super-rich than former Labour prime minister, Tony Blair, a politician that Gove admired so much that he once exclaimed: 'I love Tony!'.
Indeed, in important ways Gove is a Tory 'moderniser', particularly on social issues where he endorsed legislation for same-sex marriage. Yet on foreign affairs he has had neo-conservative inclinations, having strongly backed the Iraq war, and warned of the dangers of Islamism in his book Celsius 7/7.
Gove's record suggests he relishes political battles, and this could help him promote himself as the most suitable choice for defending British interests through Brexit-negotiations
His strong Euroscepticism led him to take the political gamble of becoming a leading figure in the campaign to take Britain out of the EU. Gove was widely thought to bring intellectual gravitas to the Leave side, delivering a calmly reasoned case that also presented Brexit as the optimistic choice. At the same time he was criticised for opportunism or even appealing to prejudice, for example playing up the possibility of Turkey joining the EU, despite this being a distant prospect in practice.
Yet Gove's record suggests he relishes political battles, and this could help him promote himself as the most suitable choice for defending British interests through Brexit negotiations. However, opponents are likely to highlight his propensity to wander off-message and make incendiary casual comments. Indeed, David Cameron sacked Gove as education secretary just days after he gave an interview in which he suggested that teachers who opposed his plans were bad teachers.
British politics has become accustomed to politicians such as Cameron, Blair and Nick Clegg, who have been masters at delivering disciplined, tested messages designed to have broad appeal. Despite Gove's politeness, his reputation as more thoughtful but politically abrasive character suggest he could break the mould of most recent political leaders. As yet it is unclear whether a divided Conservative Party will be attracted to the bold political journey Gove is likely to lead them on.
---
Stuart McAnulla is associate professor in politics at the University of Leeds
---