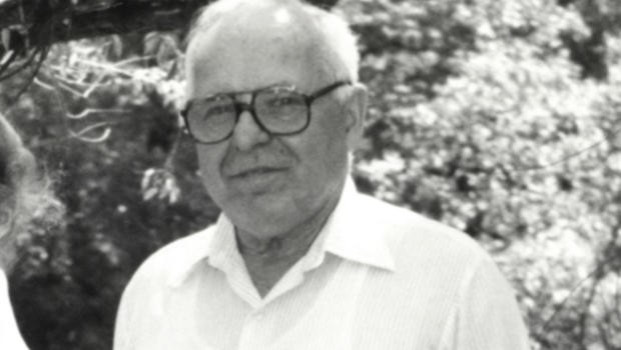 A suspected Nazi war criminal aged 94 has been traced to Minnesota in the US midwest, after a tip-off from a retired clinician who researches Nazism in his spare time.
Michael Karkoc is accused of killing hundreds of women and children and giving the order for whole villages in Poland and Italy to be burned during his time as an SS commander during the Second World War.

The Associated Press reports that Karkoc lied to US immigration officials to gain access to the country shortly after the war, telling US authorities in 1949 that he had performed no military service during World War II.
He concealed his work as a founding member of the SS-led Ukrainian Self Defence Legion and later as an officer in the SS Galician Division, according to records obtained through a Freedom of Information request. Both the SS groups were included on a US government blacklist of organisations whose members were forbidden from entering the country.
Statements from members of Karkoc's unit state he was the company leader at the scene of civilian massacres. Nazi files say he and his unit were involved in the 1944 Warsaw Uprising, in which the Nazis brutally suppressed resistance to their occupation.
One of Karkoc's men, Vasyl Malazhenski, told Soviet investigators that the unit had been ordered to "liquidate all the residents" of the village of Chlaniow in 1944, in a reprisal for the killing of an SS officer. He did not name Karkoc as the one to give the order, however.
Nazi buff
Stephen Ankier, a retired clinical pharmacologist who researches Nazi war crimes, became interested in Karkoc's case after his name cropped up as he researched membership of the SS Galician Division.
Ankier tipped off the AP when an internet search showed Karkoc to be living at an address in Minnesota.
Ankier said: "Here was a chance to publicly confront a man who commanded a company alleged to be involved in the cruel murder of innocent people."
Karkoc was traced to a modest house in northeast Minneapolis in an area with a significant Ukrainian population. He came to the door but would not comment on the allegations. "I don't think I can explain," he said.
Wartime documents, which include a Nazi payroll sheet signed by an SS officer on 8 January 1945 and later found in Polish archives, confirm Karkoc's membership in the Self Defense Legion.
Following the war, Karkoc spent time in a camp for displaced people in Neu Ulm, Germany, according to documents obtained from the International Tracing Service in Bad Arolsen, Germany.
The documents indicate that his wife died in 1948, a year before he and their two sons emigrated to the US, where Karkoc told immigration officials that he was a carpenter.
In Minneapolis, Karkoc remarried and had four more children. A longstanding member of the Ukrainian National Association, Karkoc has been taken a close interest in the affairs of the community for several decades AP reported.
Furthermore, it has been confirmed that Karkoc wrote a Ukrainian-language memoir in 1995, Karkoc states that he helped found the Ukrainian Self Defense Legion in 1943,
A US Army intelligence file on Karkoc was declassified by the National Archives in Maryland after a Freedom of Information request. The file said background checks with seven agencies found no red flags that would disqualify Karkoc from entering the US, but noted key information from the Soviets was missing.
War crimes trial?
German authorities are currently examining the evidence to decide whether to mount a case against Karkoc. In Germany, Nazis with "command responsibility" can be charged with war crimes even if their role in atrocities cannot be proved.
Efraim Zuroff, the lead Nazi hunter at the Simon Wiesenthal Center in Jerusalem, said he believed the evidence against Karkoc was strong enough to merit his deportation and prosecution in Germany or Poland.
"In America this is a relatively easy case: If he was the commander of a unit that carried out atrocities, that's a no brainer," Zuroff said. "Even in Germany... if the guy was the commander of the unit, then even if they can't show he personally pulled the trigger, he bears responsibility."
German prosecutors are obliged to open an investigation if there is "initial suspicion" of possible involvement in war crimes. Prosecution in Poland could also be possibile as most of the unit's alleged crimes were against Poles on Polish territory.