Michael Page International has delivered a strong performance in the first quarter but shares plunged as much as 6.05 percent at 0811 AM BST as its UK business continues to be impacted by the weak banking sector.
The recruitment firm posted a rise of 6.9 percent in its gross profit at £136.0 million for the first quarter, up from £127.3 million a year ago. The growth at constant exchange rates was 7.7 percent.
The UK, which accounts for 23 percent of revenue, posted a gross profit slide of 3.7 percent to £30.6 million from £31.7 million. However, the group expects to deliver a robust growth in the long term.
Europe, Middle East and Africa (EMEA), the largest part of the business which counts for 44 percent of revenues, saw a gross profit rise of 7.4 percent (10.1 percent on a constant currency basis) to £60.3 million from £56.2 million a year ago.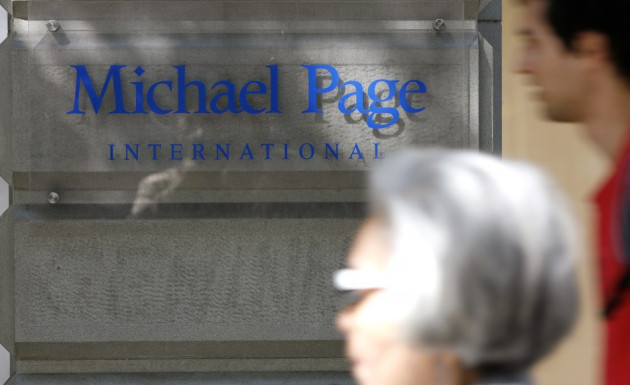 "We achieved strong rates of growth in EMEA, especially in Germany and France; Southern Europe remained weak. In the UK, with the exclusion of banking, we continued to achieve modest year-on-year growth in spite of a very challenging and highly competitive market. Across the Americas we grew, most notably in Latin America. As in the UK and North America, the weakness in the banking sector also reduced our growth rates in Asia. In mainland China, where banking is a less significant part of our business, we grew 49 percent and have 205 employees. In Australasia, gross profit grew 14 percent, benefitting from the strong commodities sector," said Michael Page's CEO, Steve Ingham.
The group announced a final dividend of 6.75 pence per share for the FY 2012 which is due to be paid on 6 June 2012. At the end of March 2012, the group's net cash was at £63 million.
"Markets continue to be weak and visibility remains limited, however, the group remains financially strong, with net cash in the region of £63m. Operationally, our successful strategy of diversification, both by geography and business discipline, positions us well to benefit from our ongoing investment in those markets which we expect to deliver growth over the long-term and our strong competitive position in more mature markets," Steve Ingham added.
The Asia Pacific region posted a gross profit of £26.3 million, up 23 percent and the Americas recorded a growth of 4.6 percent at £18.8m.