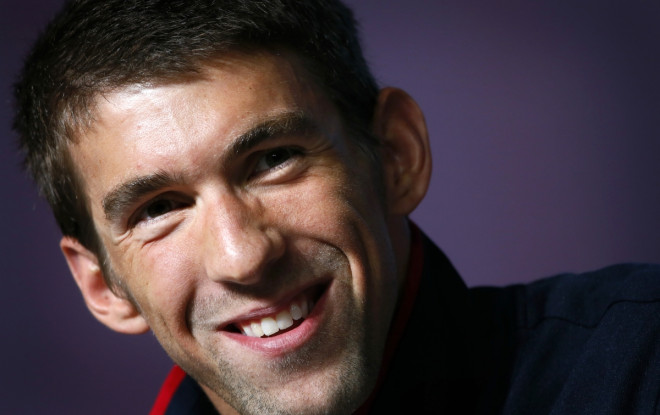 Michael Phelps will come out of retirement this month ahead of attempting to compete at the Rio 2016 Olympic Games, his long-term coach Bob Bowman has confirmed.
The most successful ever Olympian will compete alongside fellow-American Ryan Locte in Arizona from 24-26 April next week in his first competitive outing since the London 2012 Olympics.
Phelps re-registered with the United States Anti-Doping Agency last November and has completed the six-month waiting period before being eligible to return to competition and Bowman says the 28 year old is in good shape.
"I think he's just going to test the waters a little bit and see how it goes," Bowman said. "I wouldn't say it's a full-fledged comeback.
"He's gotten back into good shape since September," he added. "He can give a good effort and certainly not be embarrassed. He's in enough shape to swim competitively.
"I think he's just really enjoying it. He enjoys the training and being physically fit. He just kind of wants to see where he's at. It's more really for fun. It's been nice for me to see him swim just for the joy of it really.
"I don't know [about the Rio 2016 Olympics] yet. Honestly, we're kind of taking it day by day. I don't think either one of us has real expectations other than to have fun, see what happens and go from there. Unlike previous years, there's no long-term plan."
With 18 gold medals, eight of which were won at Beijing 2008, Phelps is the most successful athlete in Olympic history though his return to major competition would come as a surprise given how notable his drop in form was during the latter years of his career.
Former British swimmer Steve Parry said: "I cannot believe he has made the decision to get back in the water. He has got nothing left to prove in the sport."
The meet in Arizona is also expected to include Katie Ledecky, the 800m freestyle gold medallist from London 2012.