A psychiatrist says a Massachusetts woman charged with using text messages to encourage her boyfriend to kill himself when they were teenagers was on medication that impairs the ability to be empathetic.
Michelle Carter is charged with manslaughter in the 2014 suicide of 18-year-old Conrad Roy III.
Prosecutors say the then-17-year-old Carter pressured Roy to take his own life through a torrent of text messages. They say she told Roy to "get back in" his truck when he became frightened while trying to kill himself with carbon monoxide.
Carter's lawyer has argued that Roy had attempted suicide previously and made his own decision to take his own life.
Dr. Peter Breggin testified at Bristol Juvenile Court that Carter was taking Celexa, an anti-depressant targeting the brain's frontal lobe, which controls decision-making and empathy.
Michelle Carter allegedly sent her vulnerable 18-year-old boyfriend Conrad Roy messages, like "Hang yourself, jump off a building, stab yourself I don't know there's a lot of ways". Roy was found dead in his pickup truck in a K-Mart car park on 12 July 2014.
Prosecutor Katie Rayburn argued that there was no lack of causation as Carter had influenced Roy to "get back in the car", as it was filling with poisonous carbon monoxide gas, during their 46-minute phone conversation on the night of the incident.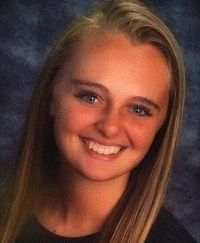 Rayburn also claimed that Roy took almost 20 minutes to die, giving an ample amount of time to Carter to call someone for help but she did not.
She added that Carter took advantage of Roy's vulnerability and compelled him to kill himself in order to get attention as "the grieving girlfriend".
Rayburn rested the case on Thursday, saying Carter's texts amounted to: "I love you. Kill yourself."
The plea to dismiss the case from the defence side came a day after some of Carter's friends testified about their conversations with her in the days after Roy's death.
One of her friends said that after Roy died, Carter said her message saying, "Sam [the victim's] death is my fault like honestly I could have stopped him I was on the phone with him and he got out of the [truck] because it was working and he got scared and I f****** told him to get back in Sam because I knew he would do it all over again the next day and I couldn't have him live the way he was living anymore I couldn't do it I wouldnt let him."
Alexandra Eitheir, another friend of the accused, said Carter wrote her that she was "was on the phone talking to him when he killed himself. I heard him dying".
Carter had also contacted a friend when she got to know that investigators were looking through Roy's phone. "They read my text messages to him I'm done", the accused wrote, adding, "his family will hate me and I could go to jail".
The Samaritans provide a free support service for those who need to talk to someone in the UK and Republic of Ireland. Visit Samaritans.org or call 116 123 (UK) or 116 123 (ROI), 24 hours a day, 365 days a year. Visit this website to find a support phone number in your country.
If you or someone you know is suffering from depression, or any other mental health problem, you can contact a free support service at Mind.org.uk or calling 0300 123 3393 (charges apply).