In what appears to be her last interview at the White House, US First Lady Michelle Obama hinted that President Barack Obama's legacy of hope was about to end with his end of term in January 2017. "Now we're feeling what not having hope feels like," she told talk show host Oprah Winfrey, without naming incoming president Donald Trump.
The First Lady, who had backed Democrat Hillary Clinton in the 2016 presidential elections, said the US needed "a grown-up" in the White House, who is capable of giving hope to others at times of crisis.
In the interview that will be aired on CBS News on Monday (19 December), Michelle Obama said she believes her husband's administration has succeeded in living up to the legacy of hope "because we feel the difference now".
"Hope is necessary. It is a necessary concept. Barack didn't talk about hope because he thought it was a nice slogan to get votes.
"He and I believe and so many believe that. What else do you have if you do not have hope? What do u give your kids if you don't give them hope," she said, according to a short clip released by the channel.
She also said that children usually look up to grown-ups to learn the way to respond to a crisis. "And Barack has been that way for the nation" she said, adding that she believes the people of America will come to appreciate it with time.
"Having a grown-up in the White House who can say to you in times of crisis and turmoil: 'Hey it's going to be ok, let's remember the good things we have, let's look at the future, let's look at all the things that we're building.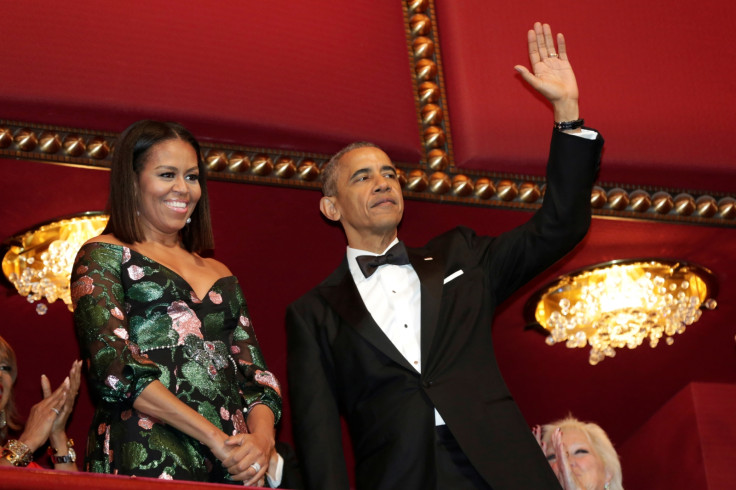 "All of this is important for our kids to stay focused and to feel like their work isn't in vain, that their lives aren't in vain. What do we do if we don't have hope?" the First Lady said, taking a dig at President-elect Trump whose comments, cabinet picks and diplomatic moves have come under fire from the opposition as well as political experts.
His recent friendly gesture towards Taiwan, or officially the Republic of China, has invoked harsh reactions from China. Beijing has warned Trump against forging formal ties with Taiwan, which the US has long considered a part of China, under the one-China policy. But Trump angered China by questioning the policy.
Trump's stance against climate change concerns and his frequent threats of pulling out of the crucial Paris climate deal to fight global warming has made nations across the globe anxious.