Despite Microsoft posting a rise in sales of its Office and Windows software, doubts remain about its ability to beat the continuing decline in the PC industry.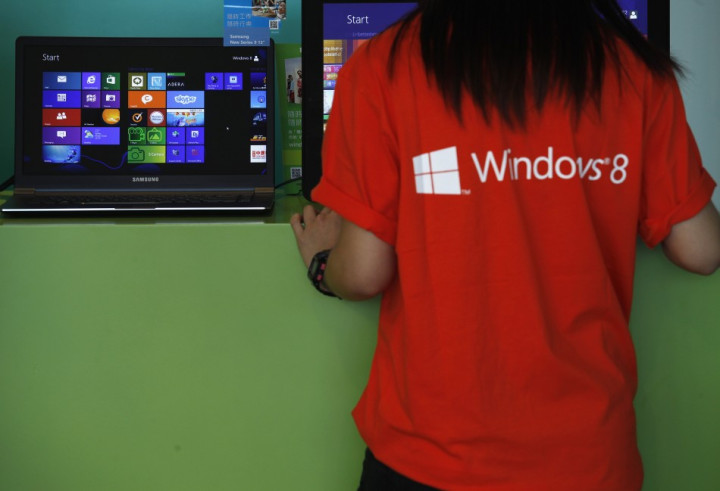 Last night Microsoft posted pretty decent figures for the fourth quarter of 2012, with sales rising three percent overall to $21.5bn (£13.6bn) with Windows as its key profit driver, up 24 percent compared to the same period last year.
Microsoft's Business Division, where Office generates 90 percent of the revenue, has long been seen as a cash cow for Microsoft, but it saw a drop of 10 percent in revenues to $5.7bn the final three months of 2012.
Mircosoft will have been pleased to see Windows grow so strongly on the back of the launch of Windows 8 in October. Microsoft previously revealed that it had sold more than 60 million Windows 8 licences since the updated software was launched.
However it was not all good news for Microsoft, as profits dipped on a year-on-year basis, down from $6.6bn in 2011, to $6.4bn for the last three months of 2012.
This was a solid start for Windows 8 especially as the global PC market declined by 5 percent during the same quarter according to figures from Gartner. As users move away from traditional desktops and laptops and chose tablets as a replacement, the future of the PC market remains uncertain.
Microsoft failed to give a breakdown of the 60 million Windows 8 figure, so it's unclear how many of those licences are for Windows 8 and how many for the tablet version, known as Windows RT. It is also unclear how many of these 60 million versions of Windows 8 are actually in use. The figure could incude a lot which are sitting on stroe shelves or unopened on people's desks.
Surface
Microsoft has also failed to reveal sales figures for its Windows 8 flagship device, the Surface tablet. Many have presumed that Microsoft hasn't shared this figure with the public as sales are not at the level Microsoft has expected.
The company's chief financial officer, Peter Klein, said in a conference call to discuss the company's results: "We think of Surface as one part of the overall Windows 8 story. Certainly this quarter, it was a contributing factor to the revenue growth in the Windows business."
It's clear Surface itself isn't bringing in huge amounts of money, but it is serving as a flagship model for the new platform, showing what it can do.
Microsoft has put a lot of effort into pushing the Surface, and the idea of Windows 8 as not just a PC operating system, but a tablet operating system too. This is reflected in the huge $4.3bn spend on marketing in the quarter, up from $3.7bn in same quarter last year.
But the question remains, is Microsoft's destiny in the near future tied to the PC market - and whether or not it recovers?
Revenue
More than half of Microsoft's revenue is made up by the Windows and Business divisions. Another 25 percent comes from the Servers and Tools division, with Entertainment and Devices (including the Xbox and Windows Phone 8) coming in at around 17 percent.
What this mix shows it that Microsoft is much more than just a company supplying software for your PC. While its Servers and Tools division may have seen a drop in revenues in the last quarter, it is a major revenue driver for the company, and one which is not affected by the decline in PC sales as much as the Windows and Business divisions are.
While sales of the company's Xbox console dropped in the last quarter, the console is still selling well when you consider it is over seven years old. Microsoft is widely tipped to launch an updated console in the next 12 months which should reinvigorate the division and drive huge revenues.
Colin Gillis, an analyst with BGC Financial, said that despite reports that PC sales are waning, Microsoft showed that "concern about the death of the PC is overdone."
"They have a lot of very compelling businesses that are continuing to grow," Gillis said. "We're still selling close to a million PCs a day, but to focus on Microsoft's ties to PCs misses how diverse this company is."
It is hard to predict with any type of accuracy if Windows 8 will really catch on, or if consumers are happy to stick to Windows 7, especially if they don't have a touch-optimised PC or laptop. However, what is clear is that there is a huge tranche of businesses still running outdated versions of Windows - with the majority running Windows XP - and in the next six months a lot of IT managers will be forced to upgrade, which could be a boost not only for Microsoft but for the wider PC market as a whole.
Microsoft is much more than a software company and with $68bn in its back pocket ($6bn of which was added in the last quarter alone) it has the resources and flexibility to sustain itself no matter what happens in the PC industry.