Microsoft's reimagining of its dominant operating system is launching this week and we round-up all the details you need to know about desktop and tablet versions of the OS.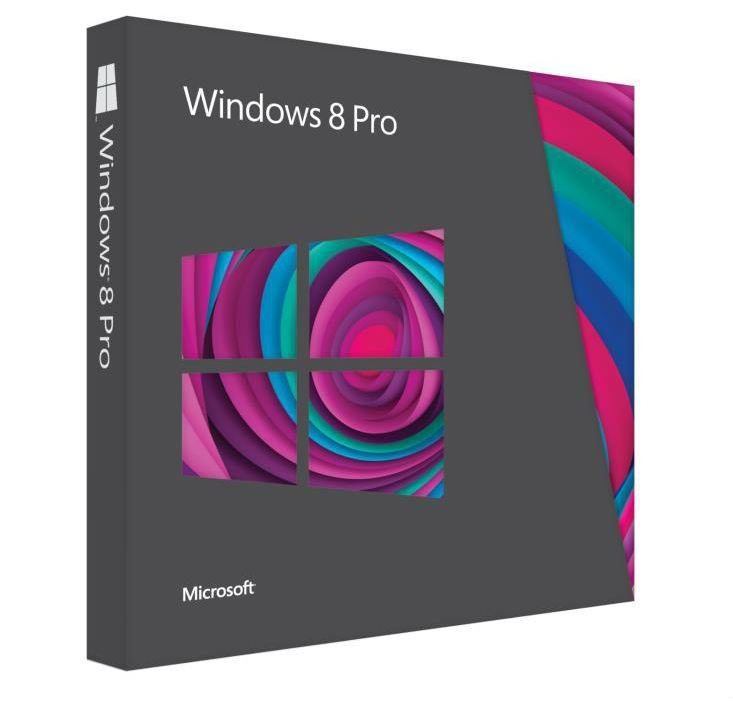 An new logo, a radical new OS, an updated smartphone OS and new hardware. Microsoft's launch of Windows 8 and Windows Phone 8 in the next week is the single biggest and riskiest move the software giant has made in a long time, and possibly ever.
Windows 8 is the successor to the hugely popular Windows 7, which replaced the highly unpopular Windows XP and Vista, but it is much more than a simple update to the operating system.
As the world moves into what Apple has called a Post-PC Era Microsoft knew it had to change and with Windows 8 it is embracing the way people now want to interact with their devices.
Touch is front-and-centre of the new Windows 8 and with a common kernel being shared with Windows Phone 8, Microsoft is looking to create a seamless ecosystem across smartphone, tablet, laptops, and traditional desktop PC.
The new interface is not the only radical change, because for the first time ever, Windows is now compatible with ARM-based processors. Traditionally, Windows has just run on Intel's x86-based processors.
Must Read: Microsoft Surface Review Round-up
The inclusion of ARM support means than a much wider variety of tablets, laptops and hybrid devices will be able to run Windows 8, albeit the watered down Windows RT version of the new OS.
Considering the number of Windows users around the world (1.5 billion devices running it according to latest figures from Gartner), Windows 8 promises to be one of the biggest changes in the technology world but it we won't know for some time if people embrace the changes or not.
Windows 8, Windows 8 Pro, Windows 8 Enterprise and Windows RT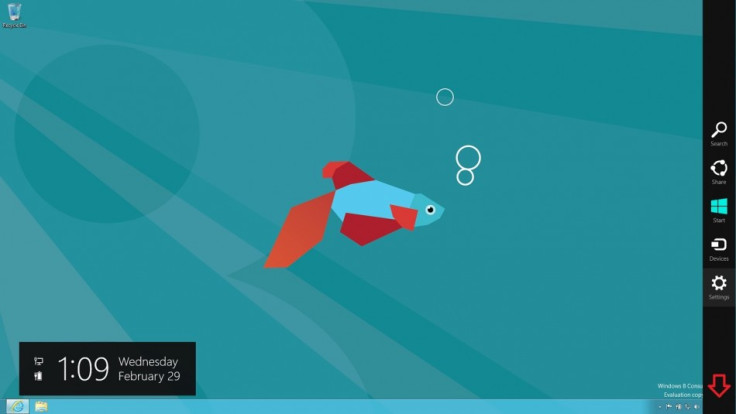 Windows 8 will be available in four different editions.
Windows 8 - This is the version which will ship on the vast majority of laptops and PCs. It will run on x86-based processors from chip makers Intel and AMD. You will get all the main new features of Windows 8including faster boot times, live tile-based Start screen with semantic zoom, access to the Windows Store, Internet Explorer, Microsoft account integration and the traditional (if slightly redesigned) Windows desktop.
Windows 8 Pro - Succeeding Windows 7 Professional and Ultimate, Windows 8 Pro is aimed at enthusiasts and business users - basically people who spend a lot of time in front of their PCs. As well as all the features mentioned above, it includes features such as operating as a remote desktop server, ability to participate in a Windows Server domain, Hyper-V and Virtual Hard Disk booting as well as BitLocker and BitLocker To Go.
Windows 8 Enterprise - This version of Windows 8 is the one you will most likely be using if you work at a large corporation and your IT department wants to roll out Windows 8 to all users. It provides tools for the IT guys to control what you can and can't do through the OS. It has been available since August of this year to Software Assurance customers, as well as MSDN and Technet Professional subscribers,
Windows RT - Last but very much not least, Windows RT is the first version of Windows to ever be compatible with the low-power ARM-based chips which power the vast majority of tablets and smartphones in use today. It will come pre-installed on tablets and feature touch-optimised desktop versions of the basic set of Office 2013 apps (Word, Excel, PowerPoint, OneNote).
Can I upgrade to Windows 8?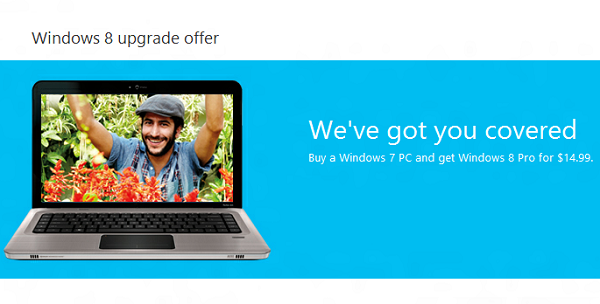 Before we go into pricing and availability, here are a few points on upgrading from your current version of Windows:
Updating from older versions of Windows - According to this blog from Microsoft, people currently using Windows XP, Windows Vista, or Windows 7 will be able to download an upgrade to Windows 8 Pro in 131 markets around the world at launch.
Screen - If you are planning on upgrading to Windows 8 you will need a screen with a minimum resolution of 1,024 x 768 in order to run Windows Store Apps. To use the snapping feature, which lets you see two apps side-by-side, a minimum resolution of 1,366 x 768 is required.
Hardware - To upgrade to the Consumer Preview of Windows 8 you needed a PC with a processor running at 1GHz or higher, 1GB of RAM, 16GB of hard disk space and Direct X9 graphics support. We expect the final version of Windows 8 to be the same. Note however, that if you are using the 64-bit version of Windows 8 you will need 2GB of RAM and 32GB of hard disk storage.
How much will it cost and when can I upgrade to Windows 8?
Microsoft will officially launch Windows 8 on 26 October. You will be able to then download the update or go into certain stores and purchase the boxed version of the update.
Microsoft has not yet finalised the pricing of all versions of Windows 8, though it has announced pricing for Windows 8 Pro. In the UK, you will be able to download the update for £24.99, however if you've bought a PC or laptop recently, don't fret as Microsoft will give you a discount.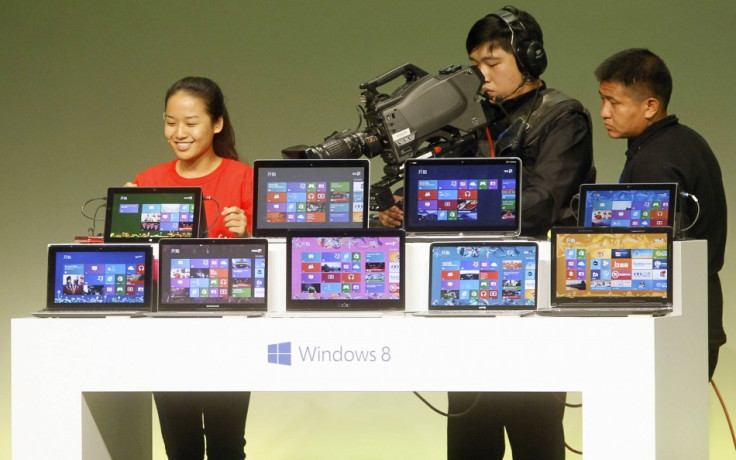 Those who bought Windows PCs since 2 June, 2012 and up to 31 January, 2013 will qualify for a discounted upgrade option to Windows 8 Pro for £14.99. The upgrade offer applies to the Home Basic; Home Premium; Professional and Ultimate versions of Windows 7, but not the Starter edition.
Customers who want to get their hands on a DVD version of Windows 8 will have to stump up even more, paying £49.99 according to listings on Amazon.
Windows RT won't be available to purchase on its own, being only available to tablet manufacturers to pre-install on their devices.
Windows 8: Metro, charms and a whole new way of interacting
Whatever about availability, compatibility and pricing, once you boot up Windows 8, it is only then that you discover just what a radical rethinking of the OS it is.
Once you are logged in, you are faced with what was known as the Metro style interface but is now simply known as Microsoft's new, modern and entirely different user interface.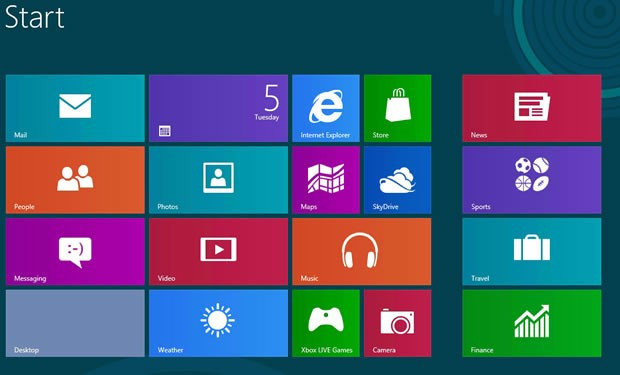 On all editions of Windows 8 the first thing you are greeted with is the Start screen (above), populated with live tiles of various sizes. If you have ever used or seen a Windows Phone 7 smartphone, then the interface is a lot like that, but on a much bigger scale.
You can place as many or as few tiles on the Start Screen as you want and these all give you one click/touch access to the corresponding apps. The tiles are also alive, meaning that - if developers have coded for it - they update information constantly - eg showing the latest tweets or Facebook status updates, stock tickers etc.
Swipes and multi-touch gestures (whether on a touch screen or a touchpad) are also intrinsic to the new OS. A swipe in from the right brings up a menu called Charms - a set of five icons that surface the most common tasks in Windows 8.
Pinch-to-zoom on the home screen lets you zoom out to see all your live tiles, which will become increasingly important the more apps you download.
But if you are a traditional mouse and keyboard user, don't worry Microsoft has thought of you too. Windows 8 features four hot corners and when the mouse hovers over them, it brings up menus such as the Charm icons.
Using your mouse's scroll wheel, you will be able to zoom in and out of you start screen.
But what of the desktop I hear you ask? Well it's still there, in pretty much the same form, sitting behind all this new-fangled shininess.
Windows 8 Desktop
Tap or click the desktop tile or launch a non-Windows 8 style app from the Start screen and you will be brought back to the traditional world of Windows.
While the desktop looks a lot like that of Windows 7, there have been some significant changes when you look a little closer. The main visual change is the removal of the Start button in the bottom left-hand corner.
While it has baffled some, who have been unable to get back to the Start screen from the desktop, it is in fact pretty easy, using either the hot corners or a gesture-enable mouse or trackpad.
The next biggest change is to the Aero Glass UI seen in Windows 7. This has been removed and replaced with a flatter UI, which is stripped down and a lot easier on the eye - in our opinion.
Windows Explorer is gone, and is now called File Explorer and the shortcuts and menus have been tweaked. Like all new software, these take some getting used to, but once you do they are a lot more intuitive.
There are many other improvements in the new Windows 8 desktop, including a new File History option and multiple monitor support.
Windows 8 Store and Apps
As part of its new ecosystem, Microsoft has created the Windows Store, when apps developed for Windows 8 will be available. These will be curated by Microsoft and will only work with machines running Windows 8.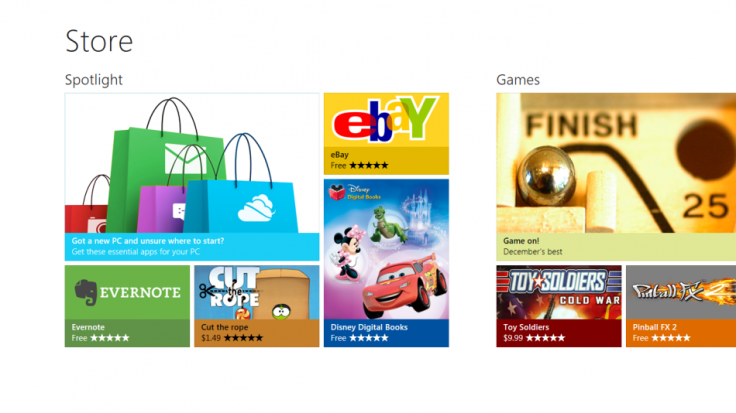 Like Apple's App Store and the Google Play store, Microsoft is hoping that the Windows Store will become the only repository for Windows software in coming years, effectively creating a hugely profitable revenue stream for themselves.
Currently however there are only around 5,000 apps available compared to the hundreds of thousands available in both App Store and Google Play store.
Apps downloaded from the Store will be able to run full screen and won't need to launch from the desktop, but will launch directly from the Start screen.
There are already some interesting apps available, including Internet Explorer 10, Xbox and Music. IE10 I particular sees a major overhaul, running full screen and featuring touch-optimised navigation.
The integration with Xbox shows how much emphasis Microsoft is putting on entertainment in Windows 8. Access to Xbox Music directly from your Windows 8 device is a great addition, and this will also be accessible through Windows Phone 8.
The SmartGlass app lets you control Xbox Music on your console remotely, as well as remotely accessing Internet Explorer, with a virtual keyboard popping up on the app to let you browse the web more easily.
Unfortunately, unlike being able to play iOS games on you iPhone and iPad, Windows 8 tablets won't be able to access the range of games available on the Windows Phone app store.
This is once again a bold move by Microsoft, and one which has the potential to alienate customers as much as impress them, and again it will be some time before we know if it is the former or the latter.
Windows 8 Hardware & Surface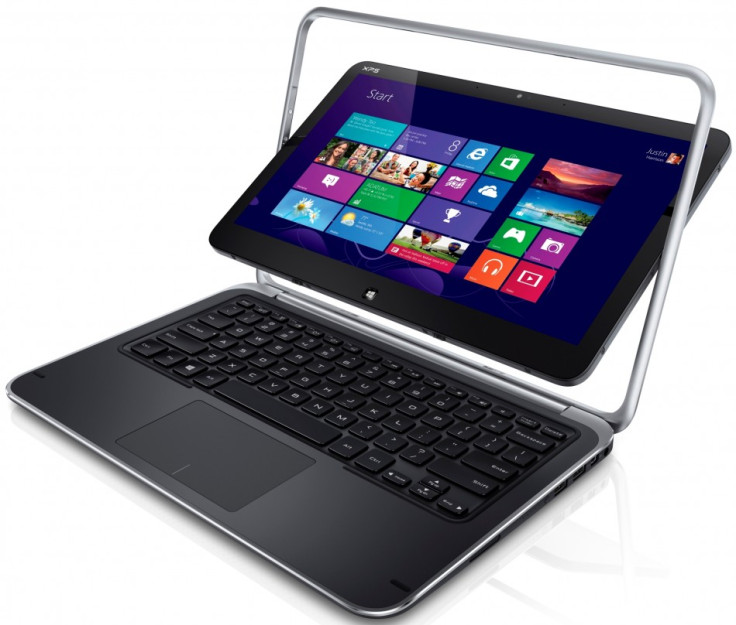 One of the most intriguing aspects of the new version of Windows, has been the innovation in hardware devices around it. Windows 8 will work on more types of hardware than any previous version of the operating system, from traditional desktops to some weird and wonderful latops.
Desktop - Windows 8, 8 Pro and 8 Enterprise will all run on traditional desktops just the same as previous versions of Windows. However with the radically redesigned Start screen very much optimised for touch, there will be an initial jarring for users used to seeing the regular desktop at launch.
However one group of desktops which will benefit from the new look design will be all-in-one PCs with touchscreens, which give users the benefit of both worlds. Asus, Samsung and the lesser-known Vizio have all announced Windows 8 AIOs with touchscreens showing they believe there is a demand for this form factor.
Tablets - Currently dominated by Apple's iPad, the burgeoning tablet market is seen by many as the saviour of the PC industry. While there have been Windows tablets available previously, because all previous versions of the software have not been focused on touch, the implementation was clunky at best.
With Windows RT, Microsoft is looking to change all that. With the addition of ARM support, we expect to see hundreds of tablets from manufacturers using Windows RT in the coming weeks and months. However, following the announcement of Microsoft launching its own tablet earlier this year, both HP and Toshiba said they would not be producing tablets running the touch-focused version of Windows 8.
Laptops - Again we expect to see hundreds of laptops running the new version of Windows 8 within weeks of launch. All the main players will launch new ranges of laptops on the back of the Windows 8 launch, knowing customers have been holding out for Windows 8 before upgrading their laptops.
Ultrabooks have failed to set the industry alight since launching last year. But both Intel - which backed the platform of thin, light and powerful laptops - and the laptop manufacturers themselves believe the second and third generation of Ultrabooks, with the addition of Windows 8 will succeed.
Hybrids - But it's not just traditional laptops which will get the boost. The touch aspect of Windows 8 has given manufacturers freedom to experiment with various form factors. We've seen laptops with dual screens (Asus Taichi), rotatable screens (Dell Duo XPS 12) and a whole host of tablets with laptop docks including the Samsung Ativ Smart PC, Dell XPS 10 and the Asus Transformer Book.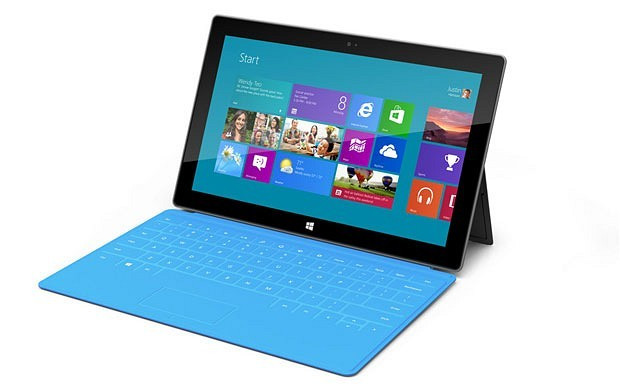 Surface - Of course, aside from all these third party devices, Microsoft has jumped into the hardware game itself with the launch of the Surface tablets (above). Surface will be available in two versions - Surface Tablet for Windows RT using an ARM-based chip, and Surface Tablet for Windows 8 Pro using a more-powerful Intel chip.
The Surface Tablet for Windows RT will go on sale alongside the Windows 8 launch on 26 October with the Pro version launching 90 days later according to Microsoft, with pricing for this version still to be released.
Prices for the RT version begin at £399 for the 32GB version but these are already sold out in the UK, with only the 64GB version left.
The unique aspect of the 10in Surface tablets is however the covers which are available with them. The 3mm thin magnetic Touch Cover will double as a keyboard when laid flat on a desk. This will use pressure-sensitive technology, which senses keystrokes as gestures, enabling you to touch type "significantly faster than with an on-screen keyboard."
There will be two versions - the Touch Cover and the Type Cover - with the latter being slightly thicker but featuring more traditional moving keys.
We will be covering the launch of Windows 8 closely over the coming days, weeks and months so make sure to check back soon for all the latest news and reviews.