Microsoft's search for its new CEO will conclude in the early part of 2014, claims the chairman of the committee tasked with finding Steve Ballmer's replacement.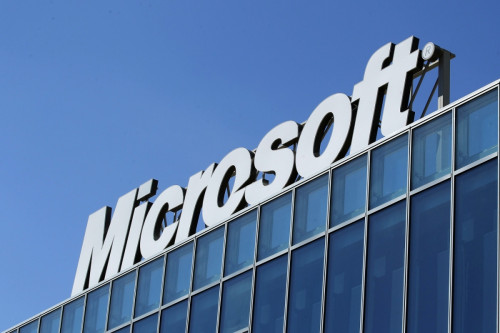 After Ballmer announced in late August he would be leaving the company within 12 months, it was widely believed Microsoft would find its new CEO before the end of the year, with former Nokia CEO Stephen Elop and Ford boss Alan Mulally early favourites.
But now the process is expected to be completed in early 2014. In a blog post, John Thompson, chair of the Board of Directors' search committee, said he is "pleased with our process so far," adding: "We're moving ahead well, and I expect we'll complete our work in the early part of 2014."
Thompson gave some indication of the size and complexity of the task a high profile company like Microsoft faces when finding a new CEO. "We identified over 100 possible candidates, talked with several dozen, and then focused our energy intensely on a group of almost 20 individuals, all extremely impressive in their own right."
This group has since been narrowed further, Thompson said, but stopped short of revealing how many candidates are left in the running. Recent media reports claim around five remain in the selection process; in late November, it was reported by insiders that long-time favourite Elop was "less likely" to be offered the job.
Despite Elop being named "hot favourite" for taking on the CEO role by bookmaker Ladbrokes, giving him odds of 5/1, the committee is now claimed to be more focused on Microsoft executive Satya Nadella, who is the company's vice president of its cloud and enterprise group.
Transformation process
Washington-based Microsoft is losing only its second-ever CEO as it finds itself mid-way through a transformation from a software company to a device manufacturer and service provider; a continued shift to cloud services would make Nadella and his cloud experience a logical choice.
As the PC market - once Microsoft's core business - continues to decline, the company has transitioned to offer products like the Surface tablet, but attempts at rivalling Samsung and Apple are yet to become major successes.
It was thought Elop would be favourite for the role of CEO after Microsoft announced its acquisition of Nokia's phone-making business. Approved by Nokia shareholders in November, the buyout will see Microsoft control both the Lumia hardware and Windows Phone 8 software of future devices.
Ford boss Alan Mulally was also believed to be in the final five, but his chances of replacing Ballmer were cast aside when company director Edsel Ford II said Mulally would not be leaving the car maker. "Frankly, he has told us that his plan is to stay with Ford through the end of 2014," Ford said.
At a recent shareholder meeting, Ballmer and company founder Bill Gates said the Microsoft board had met on 18 November to discuss the CEO's replacement. Gates said the pair had met with "a lot of CEO candidates," but declined to estimate when a decision will be made, adding that "it's been a complex role to fill."