An undersea internet cable that is fast enough to stream over 71m high-definition movies at the same time has just been laid by Microsoft and Facebook.
The 160-terabits-per-second pipeline that stretches 4,000 miles under the Atlantic Ocean is the highest capacity subsea cable to cross the body of water and runs from Virginia in the United States to Bibao in Spain.
Using eight pairs of fibre optic cable Marea (which is Spanish for 'Tide') will carry the enormous amounts of data between the US and Europe as the demand for data flow, especially the demand for video content continues to increase.
In a Microsoft blog post it claims that people and organisations who rely on networks each day to access the internet and cloud services to perform all tasks from banking to browsing often fail to understand the importance of subsea networks.
Marea, which will be operational in 2018, will be able to cope with the constant need to be connected and by this date 93% of US mobile devices and 83% of Western Europe's will be smart devices.
"Marea comes at a critical time," says Brad Smith, president of Microsoft. "Submarine cables in the Atlantic already carry 55% more data than trans-Pacific routes and 40% more data than between the US and Latin America. There is no question that the demand for data flows across the Atlantic will continue to increase and Marea will provide a critical connection for the United States, Spain, and beyond."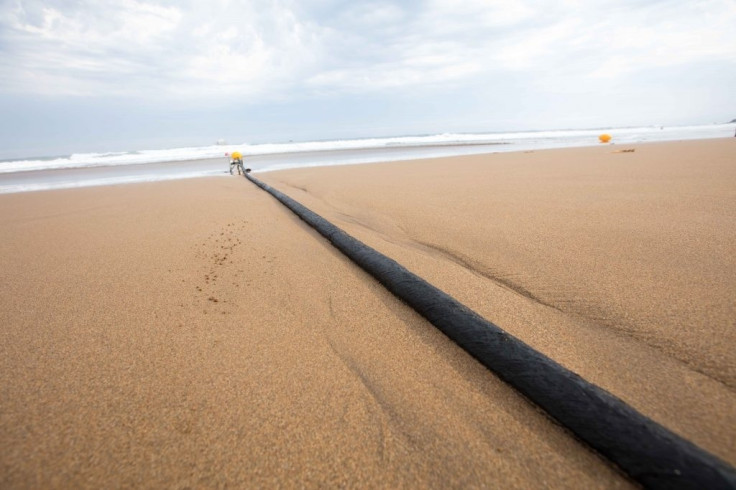 As well as being able to support the Netflix habits of an entire continent the subsea installation hopes to safeguard against natural disasters or events that might cause disruptions to connections, which was evident during Hurricane Sandy in October 2012.
When the superstorm hit the east coast of the US it shut down internet and home phone services for days as well as knocking out servers that resulted in websites shutting down and electronic trading to online media suffering major disruption.
"The superstorm sparked the realisation that another major event could disrupt the vital connectivity lifeline across the Atlantic," the blog read and Frank Rey, director of global network strategy for Microsoft's Cloud Infrastructure and Operations claimed "the storm brought to light a potential challenge in the consolidation of transatlantic cables that all landed in New York and New Jersey."
The collaboration between Microsoft and Facebook for the new cable came about after Rey explained he would often run into Facebook execs at industry events and fuelled by the desire to reach the same goal of reinforcing a transatlantic network decided to partner with telecoms company Telxius.
Work began in 2016 with the project requiring "charting a course with average depths of almost 11,000 feet and hazards ranging from active volcanoes and earthquake zones to coral reefs to lay the cable, which is about 1.5 times the diameter of a garden hose".
For both companies the investment will be good news for consumers as Facebook continues to pivot to video and even VR (which would require huge amounts of data) along with its other social offerings of Live, Instagram and WhatsApp which continue to grow and demand data.
Microsoft meanwhile will be able to rely on Marea to shore up its cloud services such as Azure, Office 365 and Xbox Live, with the latter also expected to see a surge in data demand as it turns to VR and 4K on its new Xbox One X console.