Microsoft engineer Mike Ey was killed in a hit-and-run accident this past Saturday (28 February, 2015). The 30-year-old had been working on the Redmond company's new augmented and virtual reality headset, HoloLens.
Police in Seattle spoke to local news station Kiro TV, confirming the incident which took place on State Route 520. According to their statement Ey was driving along the highway when he was rear-ended by a car speeding at "over 100 miles an hour".
"He was the most reliable person ever," Kelley Piering, Ey's girlfriend, told Kiro TV. "You could ask him anything and he would make sure it got done, whether he knew how to do it or not."
Asked about his work with HoloLens, Piering added: "He said it was the coolest thing ever. It's looking at the future while holding the present. Mike said it wasn't perfect but it was going to be one day."
The speeding driver – Robert Malsch – was seen fleeing the scene shortly after the wreck, but was soon caught by police who tracked him down with a police dog. He is currently being held on a $100,000 bail and faces charges of vehicular homicide and felony hit and run.
"He really was a tremendous friend," said Philippe Johnson, who was the last to see Ey alive. "The word reliable doesn't even begin to describe it. I can't tell you how many times he would just come over to help with whatever you were doing."
Another of Ey's friends said: "Take the time to think about what you're going to do before you drive some place. My dad only had to tell me once not to drive angry, and that's just being angry, that's just being emotional!"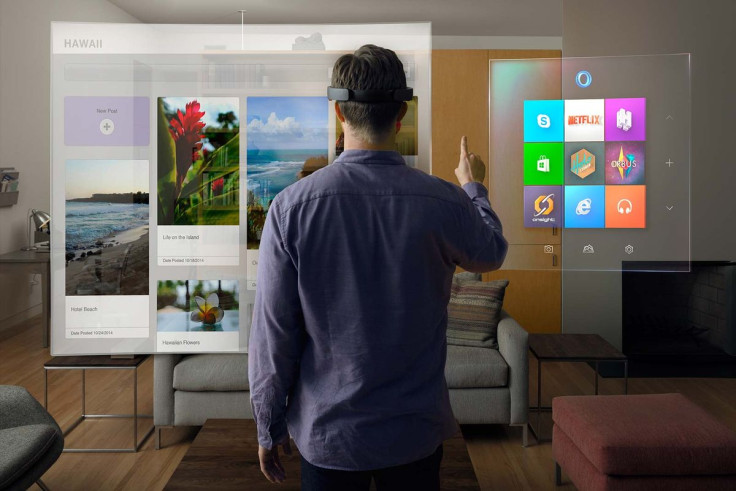 Microsoft's Hololens allows users to interact with virtual 3D objects blended with the real world. It was revealed in January 2015 at Microsoft's Windows 10 announcement event.