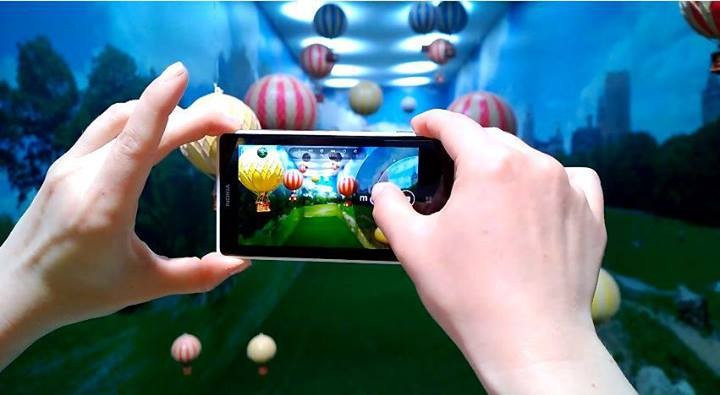 Microsoft, which took over Nokia's Business and Devices division last year, is making hardcore reforms within Nokia's hardware offerings.
Nokia's Lumia series has been the subject of various creative experiments by Microsoft since the takeover.
Now, in one such experiment, Microsoft has now reduced the price of the Lumia 1020. The 41MP camera smartphone is available to buy at $340 (£213).
Microsoft's online store is offering the Lumia 1020 at reduced prices, with yellow, black and white colour schemes.
However, if you are looking to grab the Lumia 1020 at throwaway prices, which means by subscribing to carrier contracts, the smartphone can be purchased for $49 (£31) with a two-year AT&T contract.
A contract-free 32GB variant of Lumia 1020 can also be bought online at Amazon for $339
Lumia 1020 is a good choice, for those who want a contract-free smartphone, but do not want to pay a premium.
With off-contract prices now reduced, the Lumia 1020 competes with other high-end smartphones such as the Motorola X and Google's Nexus 5 which are priced at $500 and $349.
Key hardware aspects of Lumia 1020
Apart from its 41MP rear camera that should give, the Lumia 1020 comes with the following key technical specifications:
4.5in AMOLED capacitive touchscreen display enclosed within Gorilla Glass 3
Windows Phone 8 OS out of the box, but upgradeable to Windows Phone 8.1 via firmware update
Dual-core Qualcomm Snapdragon processor clocked at 1.5GHz
1.2MP front camera for video calling
2GB RAM
32GB fixed internal storage
4G LTE, 3G, Bluetooth 4.0, Wi-Fi and microUSB connectivity
2,000 mAh fixed Li-Ion battery (13 hours talktime on 3G)
Microsoft is highly expected to announce a successor to the Lumia 1020 shortly.