Microsoft has unveiled two Surface tablets but following their launch, there are still a lot of questions to be answered. We try to answer some of them.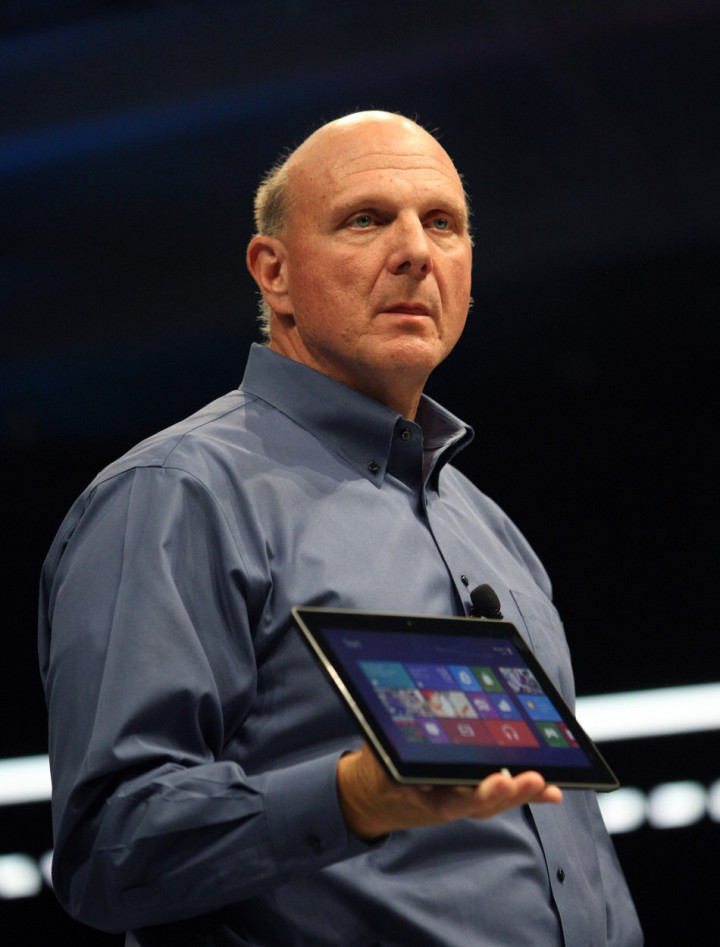 Steven Sinofsky, head of Windows 8, was one of the execs rolled out by Microsoft at the launch of its new, own-branded Surface tablets.
As the head of the new operating system, he was a natural choice, but during his presentation, the tablet he was holding stalled and crashed. He frantically pawed at the screen to try and get it to work, but to no avail.
As the sweat began to bead on his forehead, it seemed as if Microsoft's first foray into the tablet hardware market was doomed before it went on sale.
Luckily, Sinofsky had a spare hidden away beneath his desk and quickly ran back to get it, all while the technology world was watching (and recording - see below).
A less than auspicious start to the Surface tablet's life, and something which would never have happened at an Apple launch.
We are not trying to big up Apple here, we are just pointing out that almost always Apple launches go off without a hitch and it never looks like Apple is trying to peddle a buggy, unfinished product.
Apple also does a lot of other things better these days when it launches a product. It tells people up front how much it is going to cost, and when it will be available - usually within a week or so.
So Microsoft still has a lot of questions to answer before it will convince customers to choose its eco-system over Apple's, and here we looks at five questions we think Microsoft still have to answer.
1. Cost
We've already discussed at length the possible costs of the Surface tablets, with the Windows RT version likely to cost around £400 by our estimation, and the Windows 8 Pro version anywhere from £600 to £800.
However it the complete lack of a price guide for the tablets which leaves customers in limbo. If they knew the Surface for Windows RT tablet would cost £300 when it launched later this year, customers would be more likely to wait for it.
Since customers don't know, and are left to guess for themselves, they will be think Microsoft hasn't announced the pricing because it is going to be high, and will therefore go for an iPad or Android tablet instead.
2. Availability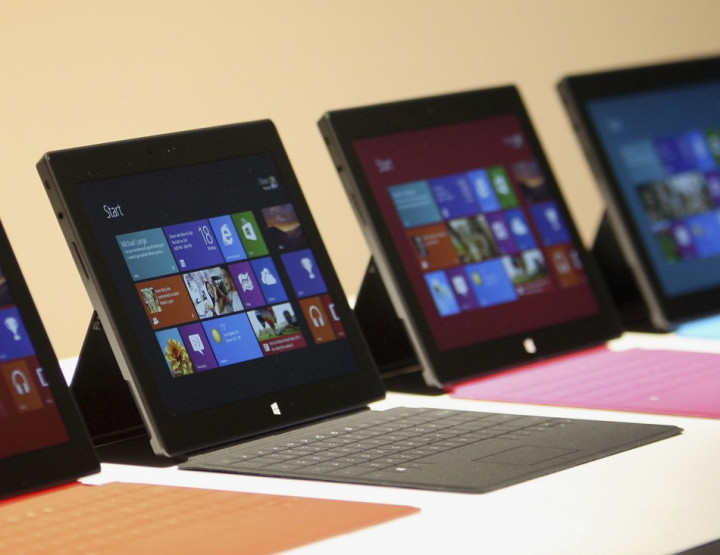 Going hand-in-hand with the lack of information regarding pricing, is a lack of information regarding when and where the new 10.6in tablets will be available.
What Microsoft has said is that the Surface for Windows RT tablet will go on sale in line with the launch of Windows 8, though Microsoft is yet to announce that date either.
The Surface for Windows 8 Pro tablet will go on sale 90 days after the first tablet, an oddly specific timeline compared to the rest of the muddled details.
With Windows 8 strongly rumoured for an October launch, we can take it that the first Microsoft tablet will launch that month, meaning the Windows 8 Pro version will completely miss out on the Christmas sales.
As for where the tablet will go on sale, all we can say with certainty is that it will go on sale in Microsoft retail stores in the US, of which there are only a few - as well as through select online Microsoft Stores.
When we asked Microsoft UK if the tablets will be on sale here, we were directed back to the press release, a similar reaction to the one obtained by uber Microsoft-watcher Mary-Jo Foley over at ZDNet.
So no one knows when the Surface tablets will go on sale, or where (outside of the US) they will be available. Let confusion reign.
3. Office 2013
One of the key selling-points that Microsoft highlighted at its presentation last week (along with the Touch Cover case) was the presence of Office on the Surface for Windows RT tablet.
There have been a lot of rumours that Office for iPad was going to be launched at some point in 2012, but it would seem like commercial suicide at this point for Microsoft to take away one of its new tablets' biggest selling-points and give it to Apple - even though it would make a lot of money from the sale of the iOS app.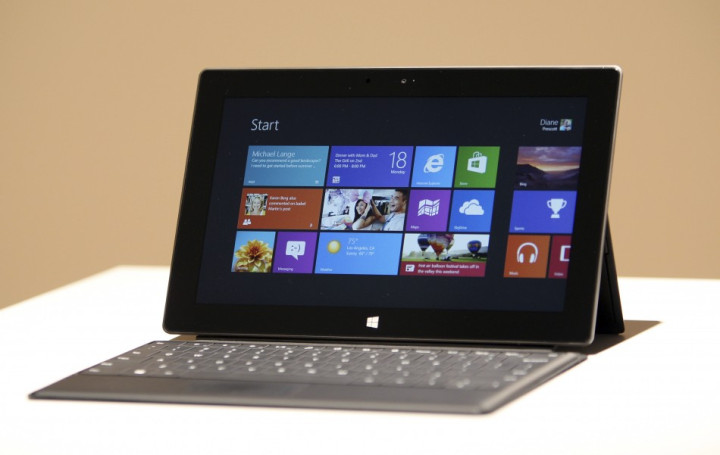 Windows RT will come with Office Home & Student 2013 RT Preview which means the inclusion of Word, Excel, PowerPoint and OneNote. This has been flagged up previously, but the presence of the word Preview is new.
Rumours from within Microsoft were previously suggesting the Office team was rushing to get Office 2013 (Office 15) ready in time for the launch of Windows 8.
Foley over at ZDNet has been told that Office 2013 won't be ready to be sent to manufacturers until November meaning it won't be ready in time to be included with Windows RT, when it launched in October.
So the Preview included with the new Surface tablet seems to be a cut-down version of the full Office 2013 for RT suite, with the extra bits being available afterwards as a download from the Windows Store.
Though, once again the lack of clarity is a bit bewildering for any potential customers.
4. Partners
By launching its own hardware, Microsoft was effectively telling the world that it had no confidence in the manufacturers creating tablets for its new Windows RT platform.
If Microsoft believed the hardware it has seen from various OEMs like Samsung, HP, Acer, Asus and Lenovo was unbeatable, then it surely would not have tried to undermine them by bringing out the Surface tablets.
We asked Acer, Asus, and Samsung for a reaction to the news that Microsoft was planning to launch its own hardware. Asus said it wouldn't comment on its competitors while Acer and Samsung have yet to respond.
Reuters however is reporting that sources within the Windows OEM community said all partners were kept in the dark until days before the launch.
Sinofsky is said to have made a round of phone calls on Friday, ahead of the Monday launch, but kept details to a minimum, meaning most hardware manufacturers found out at the same time as everyone else.
How this will affect Microsoft's relationship with its partners is unknown, but considering they are now facing competition from Microsoft as well as Apple - and each other - we can't imagine they are too happy about the situation.
5. Success
Of course the big question people want to know is: Will it succeed? Unfortunately, even Microsoft at this point cannot answer that question.
On the positive side, the company now has a complete eco-system - like Apple - of hardware and software. No doubt Microsoft has engineered the Surface for Windows RT with the new operating system in mind, meaning it should work perfectly.
It should also work well with the newly announced Windows Phone 8 platform, which now shares a lot of the core code of Windows 8, meaning transferring content as well as apps and games should be simple.
Microsoft also has the infrastructure and financial clout to push this on a huge scale if it wants to do so. On the other hand, Microsoft could be positioning this as Google did with its Nexus smartphones - and will do with the Google Nexus tablet next week - as a reference model, to show other manufacturers just what can be done.
Either way, if Microsoft wants the Surface tablets to succeed, it needs to quickly answer the questions above - but more importantly, it needs to provide the right answers, and only time will tell if it does.