Microsoft has signalled its intention to compete in the mini-single-board-computer market by announcing the arrival of Sharks Cove - its upmarket answer to the Raspberry Pi.
At $299 (£176), Sharks Cove is way above the £25 price of the Raspberry Pi Model B+. Microsoft justifies the price with the inclusion of its latest software and its ease of integration with Visual Studio.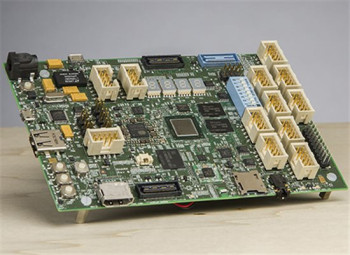 However, depending on their needs, developers may still favour the features of the Raspberry Pi.
"This is a board that we believe will find a home with Independent Hardware Vendors (IHVs) and hardware enthusiasts alike," Michael Fourre, a senior Microsoft developer, wrote in a blogpost.
"We're very excited and proud of the work done to make the Sharks Cove a reality. We are looking forward to the amazing things that can be done with these boards!"
But what exactly can be done with this pint-sized PC and how does it stack up against the Raspberry Pi?
---
Software
---
The steep pricetag not only covers the cost of the hardware, but also includes a Windows 8.1 image and the ability to pair with Visual Studio Express.
This is great for Windows developers but lacks the openness and versatility offered by the Raspberry Pi.
"The Windows compatible hardware development board is designed to facilitate development of software and drivers for mobile devices that run Windows, such as phones, tablets and similar System on a Chip (SoC) platforms," Fourre added.
While it can also support Android, its focus on Windows means it is unlikely to achieve the widespread success of the Raspberry Pi.
---
Hardware
---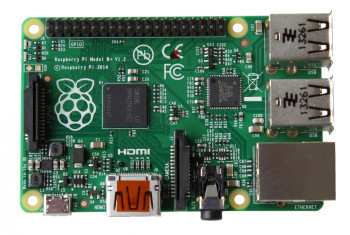 Microsoft's Sharks Cove features a quad-core Intel Atom processor with 1GB of RAM, and 16GB of flash storage. This makes the Pi's ARM architecture look somewhat primitive.
It also features an MIPI connector for display and camera, HDMI, a USB 2.0 port and a micro-USB power port.
In all there's a whopping 22 connectors spread out over the motherboard, with perhaps the only notable absence being that of an ethernet port.
By packing significantly more features and firepower onto the board, the Sharks Cove has positioned itself well for professional and hobbyist developers looking for something with a bit more guts than the Pi.
It could also draw in those who feel they have already got the most they could out of the simpler computer. For those just starting out, however, there's still no rival to the Pi.
Full specs of the Sharks Cove can be found here.