A software engineer has built his own mobile phone for less than £100 using a Raspberry Pi computer unit and a few other assorted parts.
David Hunt, a Linux engineer and photographer, made the phone as part of a DIY project to test the capabilities of the Raspberry Pi - a credit card-sized computer that is used to teach computer science in schools.
The total cost of all components amounted to only $158 (£94), and included an Adafruit touchscreen interface, a LiPo battery and a Sim 900 GSM/ GPRS module.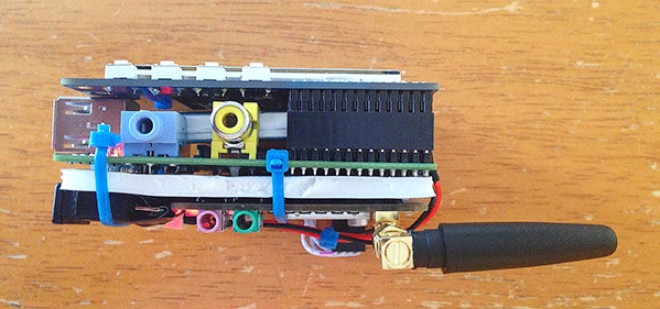 The PiPhone is able to make and receive phone calls using a regular SIM card, however its capabilities do not currently stretch beyond these basic functions.
"It's more of a proof of concept to see what could be done with a relatively small form factor with off-the-shelf (cheap) components," Hunt said on his website. "I don't expect everyone to be rushing out to build this one, but I had great fun in doing it."
Liz Upton from the Raspberry Pi Foundation praised the device in a blogpost, referring to it as a "remarkably simple build".
"It's smaller than many of the phones I've owned, and it's cheaper than the phone that's currently in my pocket," Upton said. "The PiPhone is built entirely from off-the-shelf kit, so there's no soldering required, and no fiddly electronics work."
Among the PiPhone's pitfalls are its bulky size and its tendency to overheat, even without any form of case. However, those looking for an alternative DIY device need look no further than PiPhone, Upton believes.
"For those of you who do not want your phones crammed with Apple, Google or Microsoft software," Upton said, "or who want the satisfaction of making one yourself, this is the perfect project."