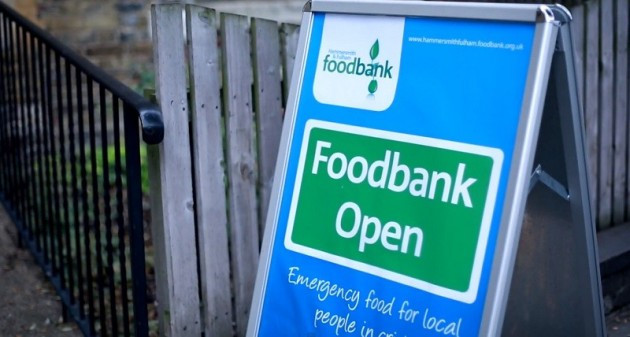 Middle-class people made use of more charities than poor people in the past year - which is not surprising since it includes going places like museums and art galleries that are backed by donations.
The more affluent among us used on average four charities in the past year, while those on lower incomes made use of less than three, according the Charities Aid Foundation.
By middle class, the CAF means people who earned over £55,000 per annum, compared with the poor, who are those earning less than £14,000.
Charity shops are the most popular way to benefit from charity, with more than 60% of people buying something from one the last 12 months.
More than a third of people said they have visited a museum, art gallery, garden or stately home run by a charity.
Some 10% of people attended counselling sessions or support groups provided by a charity, including things like debt management counselling.
Deborah Fairclough, head of research at the Charities Aid Foundation, said: "This research shows how deeply charities are woven into the fabric of our lives in this country.
"We support them and rely on them, from buying items in charity shops to help the causes close to our hearts to seeking advice from charities on a whole range of issues.
"Many of us don't even realise we're using a charity, but even a trip to a National Trust property or a visit to a museum can be thanks to the wonderful work of charities in the UK."
As far as giving money to charities is concerned, the middle classes have at times been singled out for giving the smallest proportion of their incomes. The poor, it is well known, give the largest share of their income to charity.
The recession has seen a change in behaviour, however. A recent study in the US found that the very wealthy now give the least to charity, proportionate to their assets, with the middle classes upping their philanthropic contributions to worthy causes.