Migrant crisis: Germans increasingly feel the country cannot cope with influx of refugees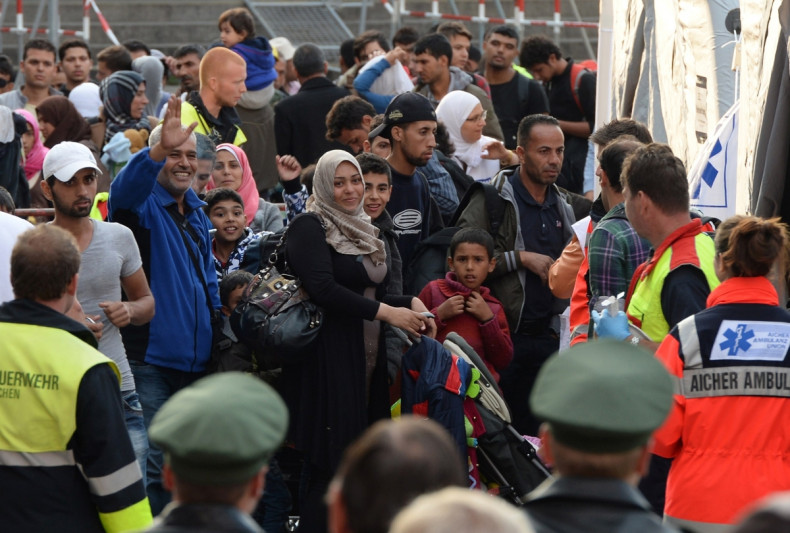 Most Germans believe there are too many refugees in the country and that Chancellor Angela Merkel was wrong to say "we'll manage this". Approximately 800,000 refugees and migrants are expected to arrive in the Germany this year.
The survey by YouGov, published on 13 October, found that 56% believe there are too many refugees in the country, a 10 point raise on the previous month.
It also found failing confidence in the German government's insistence that Germany could cope with the influx, with only 32% of respondents agreeing with Merkel's repeated insistence "we'll manage this", down by 11 points from a month ago.
Only 19% thought the country could take in more refugees, down from 28% in mid-September.
The survey comes as support for Merkel's Conservatives dropped to its lowest levels since June 2014 in the wake of the refugee crisis. The Forsa poll conducted for broadcaster RTL and Stern magazine showed that support for the party has slipped to 38%.
Merkel and Horst Seehofer, the leader of the Conservative's Bavarian sister party, are currently locked in dispute, with Merkel favouring an open door policy towards those wanting to enter the country, and Seehofer threatening to take the government to court unless it does more to stem the flow of refugees and migrants, with Bavaria often their point of entry.