Leaders of Germany's Jewish community say many Jews feel unsafe and anti-Semitism is on the rise, partly due to the recent massive influx of Muslims from countries where anti Semitism is rife. A growing number of Germany's Jews are even considering making "aliyah" - moving to Israel - so concerned are they about the rise in ill-feeling in a country where within some people's living memory the Final Solution was formulated by the Nazis.
Tensions rose during the 2014 Gaza war, with an Israeli couple assaulted and a Wuppertal synagogue first torched by the Nazis in 1938 was attacked again - this time by three Palestinian youths, who under German law can only be identified as Ismael A., 29, Muhammad E., 25 and Jamil A., 19. At their first trial, the three were found not guilty of anti-Semitism and granted probation because they claimed they had wanted to draw attention to the war. However their punishment has now been increased.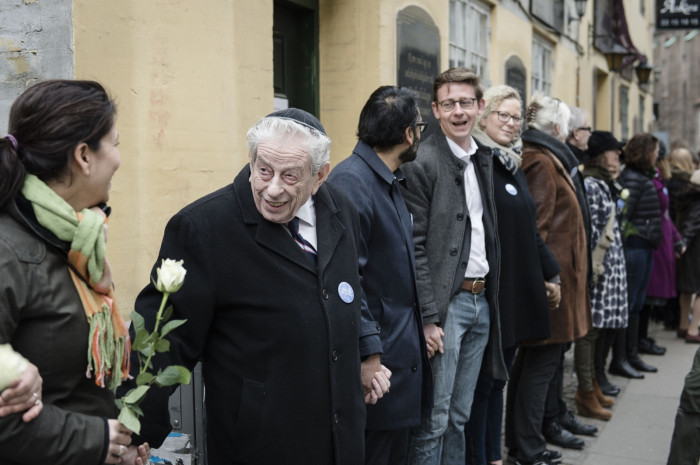 Hamburg community leader Daniel Killy told news outlet tagesschau.de the city's 2,500 Jews are now living in fear - partly due to "the terrible fear of naming Islamism as such." In the last year alone 1.1 million migrants, mostly from Syria, Iraq, Afghanistan and other Muslim countries, have entered Germany under Chancellor Angela Merkel's "open door" policy.
Last year (2015) some 200 German Jews made "aliyah" to Israel. Israel's Prime Minister Benjamin Netanyahu responded to attacks on Jews in Europe by inviting them to move to the Middle East. Now Russian President Vladimir Putin has also offered an invitation to Europe's Jews. For many German Jews it seems the horrors of the past are yet again in danger of becoming a reality.
Head of Wuppertal's 2,000-strong Jewish community, Leonie Goldberg, told Der Spiegel: "I thought the time of the packed suitcases was for always over. Now I am considering when we need to again pack these suitcases."