Migrant crisis: Greece to return first failed asylum-seekers to Turkey as part of controversial EU deal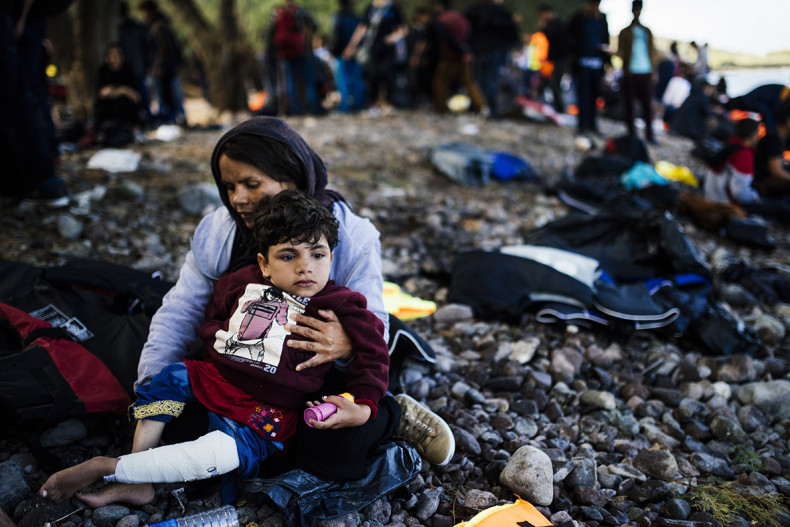 Greek authorities are preparing to return the first wave of failed migrant asylum-seekers back to Turkey, under the terms of a controversial EU initiative. A Greek state media agency reported that 750 refugees are due to be sent back across the border between 4 and 6 April, as part of a deal which sees Turkey hurriedly setting up enough reception centres to cope with the influx.
The ANA agency has said that the migrants will be transported from the island of Lesbos, which has been used as a major staging point in their trans-Mediterranean route into Europe, to the Turkish port of Dikili.
Two Turkish pleasure craft have been chartered by the EU's Frontex border agency for the operation. According to reports, there'll be one Frontex agent on board for each returning migrant.
Yiorgos Kyritsis, spokesman for Greece's refugee co-ordination unit, told AFP "planning is in progress", but refused to comment further on ANA's report.
Greece is bearing the brunt of the current EU migrant crisis, and some 52,000 refugees hoping to reach the rest of Europe are currently in limbo on Greek soil, with hundreds more landing on or being brought by rescuers to Greek islands every day.
Under the deal the EU has struck with Turkey, all failed asylum-seekers are to be repatriated onto Turkish soil, where refugee charities say they will be prevented from returning to Europe and held in de facto detention centres. Details of the deal, agreed last month, are murky, but analysts in some quarters believe it may pave the way for Turkey to join the EU at some point in the future.
"If they make me go back to Turkey I'll throw myself and my family into the sea," Mustafa, a Syrian waiting with his wife and children at the port of Chios island, told the AFP news agency. "We went from hell to hell."
Around 400 Frontex officers are arriving over the weekend to help police the operation from the shore, while 50 French riot police are also apparently stationed on Lesbos.