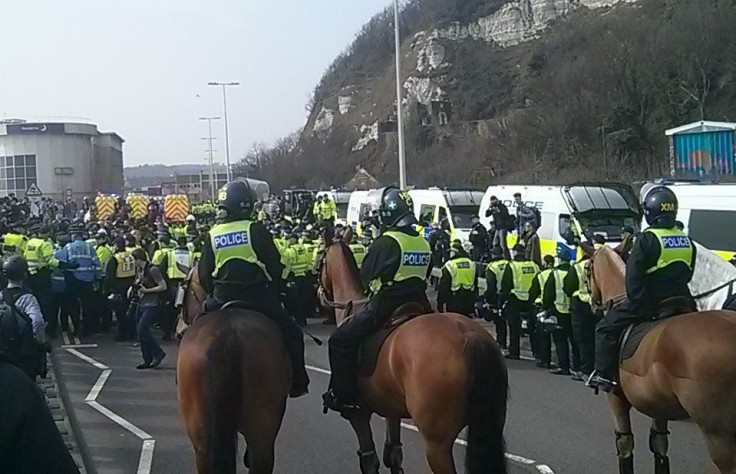 Clashes have broken out between police, anti-immigration campaigners and anti-fascist protesters in Dover, leading to 12 arrests. A planned march has gone ahead in the town, with an extra police presence in order to avoid a repeat of the ugly scenes that plagued the area on 30 January.
Some of the town's roads have been closed as demonstrators marched down planned separate routes with extra police officers, some on horses or with dogs. Many shops and other amenities have decided to close today (2 April), including a branch of Barclays Bank.
Dover and Deal MP , Conservative Charlie Elphicke, took to Twitter to condemn the 'militant hard left' that had visited the town. His words were criticised by some on the social media site as they seemed to indicate a bias towards anti-immigration activists.
Kent Police said that of the 12 people arrested in Marine Parade, eight were for not complying with conditions regarding the right to assembly – which include a prohibition on wearing masks. Three other arrests were in connection with a violent protest in January and a twelfth person was arrested for the possession of offensive weapons.
Some residents have called on Kent Police to ban these future protests in the port town, after tax payers picked up the bill for the destruction.
A hired van driven by anti-fascists is planning to take goods across the channel for refugees from Dover to Calais with supporters following the convoy to the port. Chants such as 'Theresa May, hear us say, let them in, and let them stay' were sung, while protesters held posters saying 'no to racism'.
Anti-immigration demonstrators, including the East Kent Alliance, were chanting "no more refugees" while holding Union Jacks and the flag of St George.
Neil Jerome, assistant chief constable, said to the Kent Messenger: "We are putting in a comprehensive policing operation but what I can't guarantee is that there will not be any trouble. Based on the information we have, and the lessons learned from last time, there will be significantly more police officers in Dover."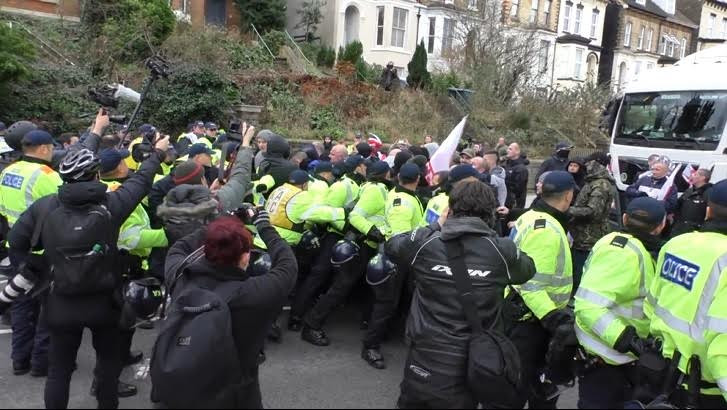 More from IBtimes UK