Nagorno-Karabakh conflict: Azerbaijan claims 12 of its soldiers have been 'martyred'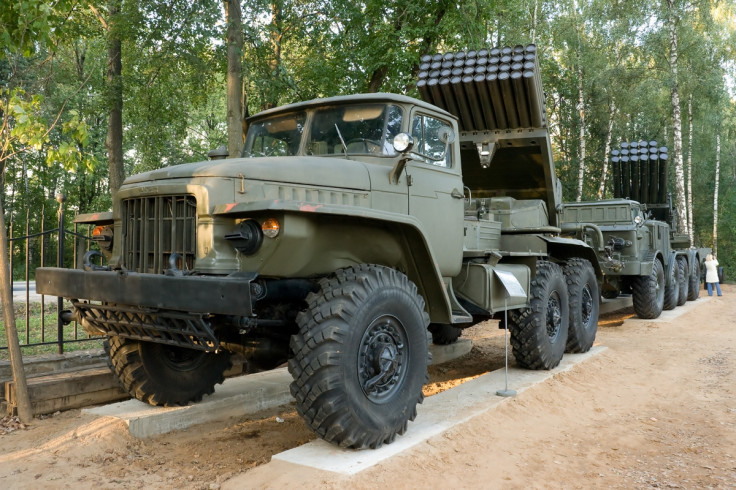 Azerbaijan has reported 12 of its soldiers have been killed during clashes with Armenian forces in the disputed separatist state of Nagorno-Karabakh, in fighting that began on 1 April. The country also claimed that more than 100 of Armenia's soldiers have been killed.
According to the Associated Press, Azerbaijan's Defence Ministry's described the soldiers as "shahids" – an Arabic word meaning "martyr". The ministry also said that one of its helicopters had been shot down, 100 Armenian forces were killed or wounded and six tanks and 15 artillery positions were destroyed.
Armenia has not released any details as to causalities among its forces, but claimed that its soldiers have inflicted "heavy damage" on Azerbaijani's troops.
David Babayan, a spokesman for Nagorno-Karabakh's separatist president Bako S Sahakyan, said a 12-year-old boy was killed, and two children wounded, in a missile attack by Azerbaijani forces.
Babayan described the fighting as the worst since 1994, when a three-year long regional conflict – triggered by Nagorno-Karabakh declaring independence in 1991 – ended in a ceasefire.
Nagorno-Karabakh has been under the control of local ethnic Armenian forces and the Armenian military ever since. However, these forces remain surrounded by Azerbaijani military, separated by demilitarised zones, which are frequently violated.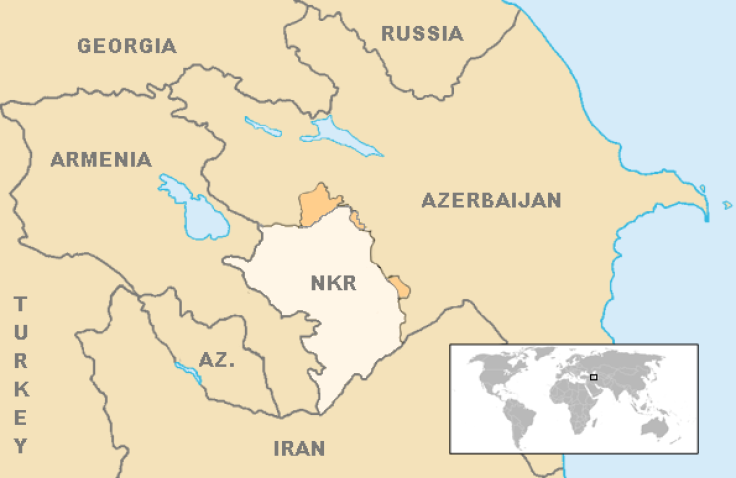 Russian President Vladimir Putin has called for a ceasefire in the region. Russia's foreign and defence ministers have spoken with their Azerbaijani and Armenian counterparts in an attempt to end the violence.
The Armenian Defence Ministry has claimed Azerbaijan attacked the Nagorno-Karabkh region, saying: "Azerbaijani authorities bear all responsibility for the unprecedentedly supercharged situation." Meanwhile, the Azerbaijani Defence Ministry said the fighting began when Armenian forces fired mortars and large-calibre artillery shells across the front line into civilian residential areas.
The Organisation for Security and Cooperation in Europe (OSCE) has attempted to negotiate a resolution to the disputed status of Nagorno-Karabakh, between Armenia and Azerbaijan, to little effect. Only three other countries recognise Nagorno-Karabakh as an independent state, and the United Nations consider it part of Azerbaijan.
Armenia and Azerbaijan, including the Nagorno-Karabakh region, were all part of the former USSR until the collapse of the Iron Curtain in the early 1990s.
© Copyright IBTimes 2023. All rights reserved.