At least 4,500 migrants trying to cross the Mediterranean Sea on board 40 vessels were rescued on Thursday (23 June). Italian coast guards said on the morning of Friday (24 June) that rescue operations are still underway in the sea.
A woman's corpse was also recovered from the migrant boats, that were headed towards Europe from Africa through the perilous sea route. With the return of favourable weather and calm sea waters, there is currently thought to be a surge in migrant movement.
During the course of the day, ships belonging to the Italian navy and coast guard along with ships manned by humanitarian organisations rescued all the 4,500 migrants from different parts of the sea. The Italian navy said it had rescued 515 migrants from two dinghies, while the Italian coast guard coordinated the rescue operations.
The coast guard has deployed several of its boats in the sea to be able to assist the rescue operations. A ship run by German humanitarian group Sea-Watch said it picked 100 migrants.
The Topaz Responder, a ship run by the Malta-based humanitarian group, Migrant Offshore Aid Station (MOAS), rescued 382 sub-Saharan African migrants from three different large rubber boats. They said they spotted around two dozen migrant boats about 20 nautical miles from the Libyan port city of Sabratha.
Another ship, the Bourbon Argos - run by humanitarian group Doctors without Borders (MSF), saved 1,139 migrants from 10 boats, while two other humanitarian vessels rescued another 156 migrants, who are mainly from north African countries.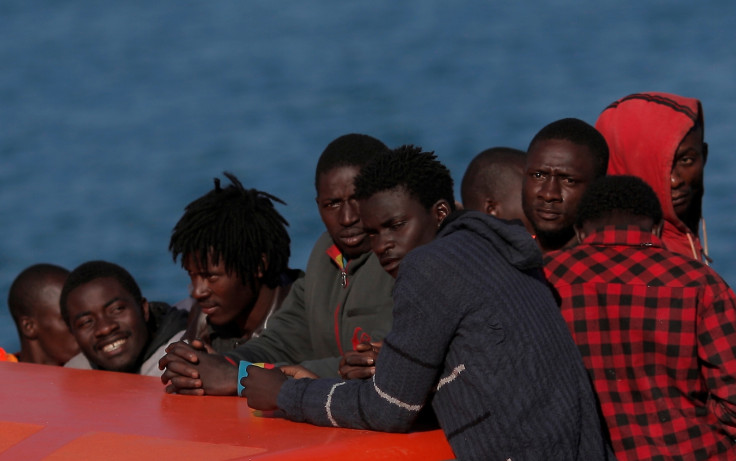 Reuters quoted Ayoub Qassem, a spokesman for the Libyan navy, as saying that they intercepted about 1,000 migrants on board eight rubber boats off Sabratha, who seemed to be from Arab and sub-Saharan African countries.
Earlier on Thursday, the MOAS tweeted: "The mass movement is probably the result of week-long, unfavourable weather conditions" that have now changed,
According to the International Organisation for Migration (IOM), the Turkey-EU migrant deal aimed at stopping migrants from entering Greece resulted in a 98% decrease in migrant inflow over the past year, but the influx into Italy has remained the same despite risks to migrants travelling through the dangerous Mediterranean route.