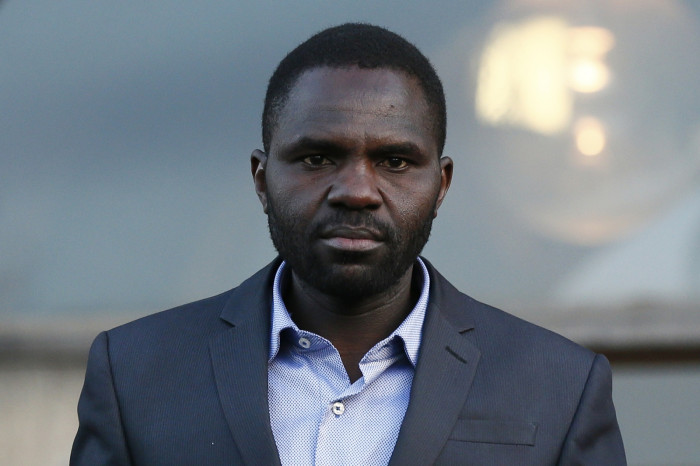 A Sudanese refugee who made history by becoming the first person in history to clandestinely enter Britain on foot has been set free by a judge, despite being sentenced to nine months in prison. Abdul Haroun, from the war-torn Darfur region of Sudan, made headlines around the world in the summer of 2015 when he was caught at the end of his hazardous walk.
Haroun fled Darfur after being persecuted by the government-backed Janjaweed militia in 2004, staying at a refugee camp in Chad for a year before walking to Egypt. After entering Libya he made the dangerous crossing from Libya to Italy, travelling up through Europe to France. After hopping over a Eurotunnel fence he walked the 31-mile (50 km) length of the tunnel in near-total darkness, reportedly changing sides and hanging on to metal brackets when trains sped past.
According to Sky News, after his arrest near the Folkestone, Kent end of the tunnel on 4 August 2015, Haroun said through an interpreter: "I came here for protection and to be safe. Even if I died, there wasn't any other solution."
Haroun, thought to be around 40, spent five months in prison before being released on bail in December when he was recognised as a refugee and granted asylum on Christmas Eve.
He was then taken in by a refugee rights' campaigner in Margate. She gave a character reference to judge Adele Williams in which she said he had taken English lessons and had helped with gardening and cooking. He had also walked five miles (8km) to a police station every Wednesday to meet his bail conditions.
Haroun's case divided opinion, with Eurotunnel demanding he receive a harsh punishment to deter others from risking their lives, while Folkestone and Hythe Tory MP, Damian Collins, said he should be deported. However campaigners have said he should not be punished at all.
At Canterbury Crown Court, Judge Williams sentenced Haroun to nine months in jail, telling him: "The reason why the courts of the United Kingdom take such a serious view of this criminality is that those who enter in this way seek to evade the authorities, who can, therefore, have no check upon who is entering the country. In the world in which we live of international crime and terrorism that is a very serious matter."
After taking Haroun's pre-trial detention into account, he was released. He will now appeal the sentence on the basis the judge's decision was flawed. However his main focus now is on building a new life in the UK, said lawyer Sadie Castle.
Immigration is one of the principal issues being debated in the run-up to the EU referendum on Thursday (23 June). The Remain camp claim those in favour of Brexit would not be able to control migration simply by leaving the EU. The Vote Leave camp say Britain won't be able to control its borders if the electorate vote to remain.