In its second rescue missions within 48 hours and one of the most intense ones, Italian coastguards rescued about 3,000 migrants off Libya's coast on Tuesday (24 May). These people were saved during 23 separate rescue missions, taking the total tally to 5,600 migrants rescued in the past 48 hours.
The Italian coastguards reportedly said in a statement they have deployed every search and rescue asset in the area to cater to emergency calls from migrant boats passing through Libya.
Those rescued on Tuesday mostly appeared to belong to sub-Saharan Africa but the exact breakdown of their nationalities was not immediately available. The rescued migrants included many women and children, The Telegraph reported. So far in 2016, about 37,000 migrants trying to reach Italy on wooden boats or flimsy dinghies have been rescued off Libyan coast.
All rescue vessels of the Italian coastguards in the southern Mediterranean off Libya's coast, the EU naval operation EUNAVOR Med — a ship operated by the charity SOS Mediterranee, two tugs deployed at the Bouri Field offshore oil platform 120 miles north of Libya, several commercial vessels, a Médecins Sans Frontières vessel and a number of European navy ships operating under the umbrella of the EU border agency Frontex were reportedly involved in the two back-to-back rescue operations.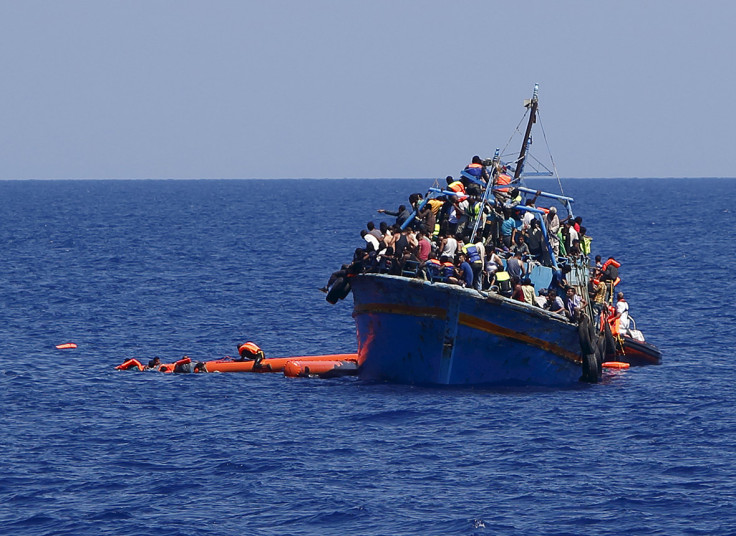 Many stranded migrants in Libya opt for the sea route to reach Italy despite the risks involved. Human traffickers take advantage of their plight and smuggle them on inflatable boats or wooden boats that have often led to numerous accidents and migrants losing their lives. The smugglers reportedly dodge security arrangements by operating from newer routes. The recent improvement in weather in Libya is expected to encourage more migrants to take the sea route to Europe.