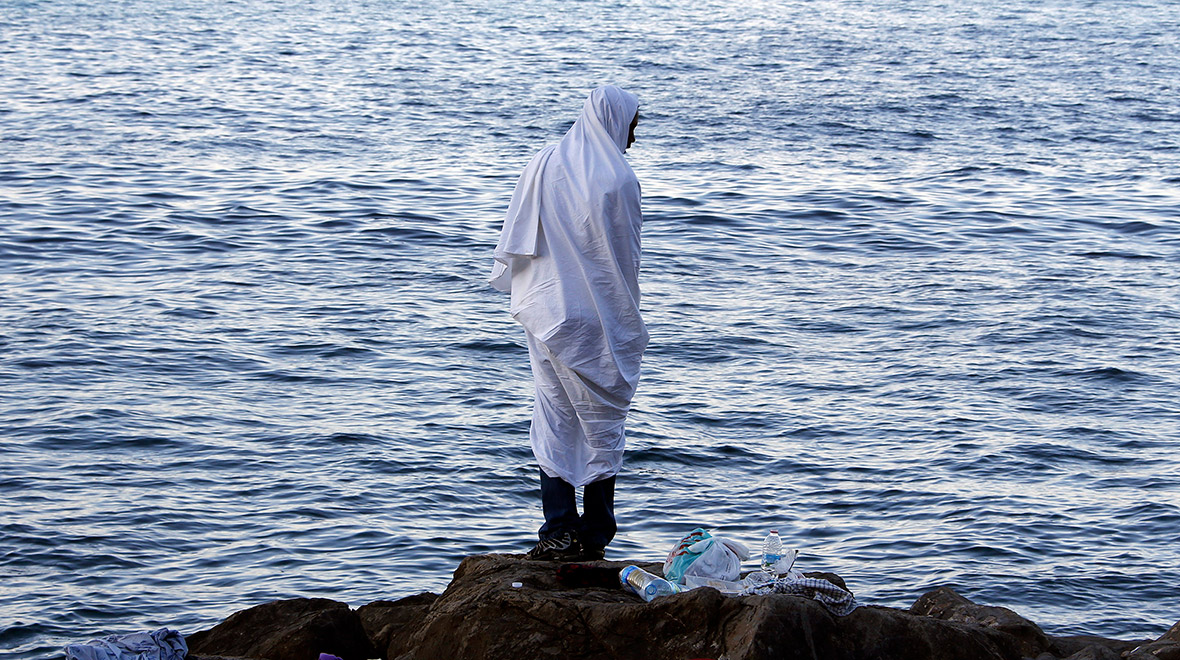 As night draws in outside Bourges' Association Le Relais, the homeless shelter's male denizens huddle before they bed down.
Some are waiting for food, others are smoking thin, hand-rolled cigarettes. A handful are shouting and talking manically, raging at everyone and no one, working off an afternoon of drinking and another day of disappointment in the central French city's streets. The shelter does not allow drugs or alcohol on its premises, so those who are dependent arrive drunk and high enough to make it through the night.
In other parts of the city, in cark parks where the police don't hassle them too much, other homeless men sleep rough or in cars with blankets thrown over the windows. These 'sans domicile fixe' (without fixed abode) say they would rather stay away from the shelter. The price of admission for a hot shower and a warm bed – a night in a room with a drunkard or a madman – simply is not worth it.
Diaby, who is just 17 and made the 4,000 km journey to France from Guinea, dodging bandits and escaping war in the Sahara before crossing the Mediterranean to Europe, keeps himself to himself in the hostel. He arrives. He washes. He sleeps. "I have not had any problems with anyone. I keep my room clean and when I come here I go straight to sleep," Diaby says. He knows nothing about drugs or alcohol and won't smoke because he loves to play football and it's bad for his health.
The teenager, who has been in France for two weeks and Europe just three more, is withdrawn as he recounts the slow stages of progress in his journey to Europe and the events of his life since he left Guinea nine months ago. Tall and too thin, wearing a soft grey jumper and a black woollen hat, Diaby stares into the middle distance when he talks. For the most part sitting languidly – he starts upright when someone comes in through the door behind him.
Across one cheek, Diaby bears a long thin scar, given to him by an uncle who threatened to kill him. The family feud is the reason the young man left home. "He tortured me and said he'd kill me. I left Guinea alone," the teenager says.
Diaby went north from the former French colony into neighbouring Mali. He explains that when he set out he had no intention to necessarily reach France, just to keep moving.
In anarchic Mali, riven by ethnic infighting and an Islamist insurgency, he was stopped by bandits on the roads many times. Even after had had lost everything he had owned, a small white bag he carried holding nothing more than a change of clothes, still he would be stopped again and forced to prove he had no money.
"They took me, they shot their guns," he says. "If you are on the road, they will shoot, they tell you to stop and when you stop they ask for money. They would search us, naked, everywhere even if you have only a memory card they'll take it, they don't leave you anything."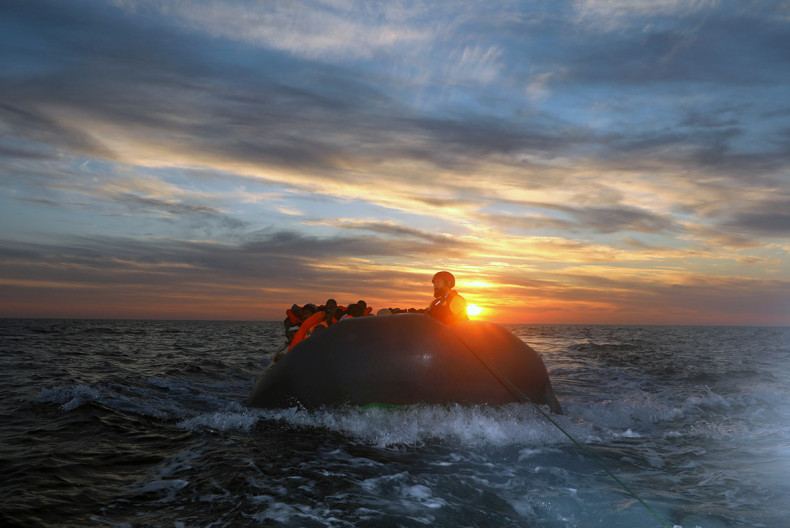 In the Malian city of Gao, Diaby met some travelling companions. After they were left on the road, ejected from vehicles by people smugglers they had paid the group was forced to walk the some 350 km north to Kidal. It was one of the many times the teenager would be forced to walk on his way to Europe. "We spent the night on the sand. In the morning you couldn't walk because you were too cold," he explains.
In Mali, Algeria and Libya, Diaby worked whatever jobs he could to pay for more transport. Mostly he worked as a labourer on construction sites, carrying sand and other materials. As had become commonplace, Diaby would be robbed of his wages or simply not paid.
This was worst, Diaby said, in Libya, where the proliferation of arms in the North African nation meant everyone carried a gun and refusal of wages at the end of a 10-hour day was usual. The amount of money he paid or lost in his journey to France is not something he dwells on. "I don't remember. I have forgotten all of that. I don't want to think about it," he says.
Eventually from the Libyan capital Tripoli Diaby boarded a boat to Italy. He doesn't recall where the boat left from. The ship itself was small, white and had 125 souls crammed on board. It took six hours to reach Italy.
When he arrived in Europe, Diaby found himself desperately ill. He had to stay for three weeks in Italy because of a stomach condition. Too sick to eat, even now struggles to eat more than a mouthful. "Even now I can't eat a lot when you give me something to eat. I can't because of my stomach but little by little can," he says.
He came to France by train when he was well enough to travel and passed on to Bourges from Paris. He is waiting in the French city for a month and his 18<sup>th birthday. At present he is too young to claim asylum on his own.
His ambiguous refugee status is not the only aspect of Diaby's existence that makes his life precarious. Beyond being granted asylum he wants to find work and one day would like to have a family. In Guinea he dreamed of being a footballer and still wants to play but his ambitions are more realistic. He thinks being a lorry driver would be a good job and wants little more than to work.
For now, at least, he is happy to be in France, pleased that he has been welcomed and glad that his journey is over, even if this country was not necessarily always his final goal. "I said I will stay wherever I have to stay. God should send me there, wherever I can have life, God should send me," he says.