Migrants to UK 'should take oath of British values' to boost integration
The Casey Review was commissioned in 2015 by former Prime Minister David Cameron.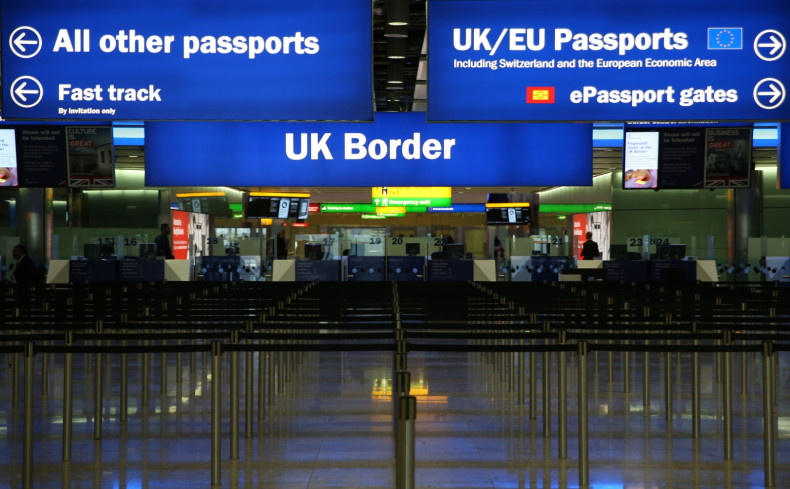 New immigrants to the UK should take an oath of British values in a bid to promote their integration into society, a government commissioned report has recommended. A review led by Dame Louise Casey also urged Whitehall to build on classes to tackle English language deficiencies in the unemployed.
Casey was tasked to chair the investigation by former Prime Minister David Cameron and then Home Secretary Theresa May in July 2015.
"I approached this review with an absolute belief that we are a compassionate, tolerant and liberal country," she said.
"But social cohesion and equality are not things we can take for granted; they require careful tending, commitment and bravery from us all.
"In fact some of our most treasured national institutions are built on that belief; a health service that is free for all who need it, a media that exposes corruption and injustice whoever you are, and a legal system that treats everybody as innocent until proved otherwise.
"So I hope that this review will be read in the same spirit with which I have tried to write it; with honesty and not shying away from the difficult and uncomfortable problems that we face."
The review also found that "regressive" religious and cultural ideologies have grown alongside segregation, deprivation and social exclusion.
"The prevalence and tolerance of regressive and harmful practices has been exploited by extremists, both 'Islamists' and those on the far right, who highlight these differences and use them to further their shared narrative of hate and division," Casey said. "These extreme ideologies feed on fear and suspicion, peddle hatred and prejudice, and seek to turn communities against each other in a vicious circle."
Labour's Chuka Umunna, who chairs the All Party Parliamentary Group on Social Integration, welcomed the "very important" report.
"A lack of integration deprives people of jobs and opportunities, increases isolation, ill health and anxiety. Above all, it is sapping our communities of trust at a time when, in an uncertain and changing world, it is all too easy to blame 'the other' for all our problems," said Umunna.
"Tackling segregation and increasing integration is not about attributing blame and attacking immigrants, be they recent arrivals or those who arrived decades ago. Too often efforts to achieve greater integration are immediately attacked, wrongly, as a rejection of multicultural Britain when breaking down the barriers between communities is the best defence of the diverse country we have become."
UPDATE: 11:00am GMT (5/12/2016)
Communities Secretary Sajid Javid said: "This government is building a democracy for everyone and our country has long been home to lots of different cultures and communities, but all of us have to be part of one society – British society.
"So while it's right that we celebrate the positive contribution that diverse groups make to British life, we also need to continue making sure that nobody is excluded from it or left behind.
"To do that, we need to take a serious look at the facts and must not shy away from the challenges we face. Dame Louise's report is a valuable contribution, and I will be studying her findings closely."