Mike Pence is slated to kick off a three-day Europe tour in a bid to reassure allies of the US' commitment to them and clarify the Trump administration's controversial foreign policy. The vice president will first visit Germany for the annual Munich Security Conference following which he will meet with leaders in Brussels.
According to a senior White House foreign policy adviser, Pence will stress the importance of Europe as an "indispensable partner" to the US and will also address concerns about comments made by the US president about Russia, Nato. The controversial resignation of National Security Adviser Michael Flynn is also expected to be a topic of discussion.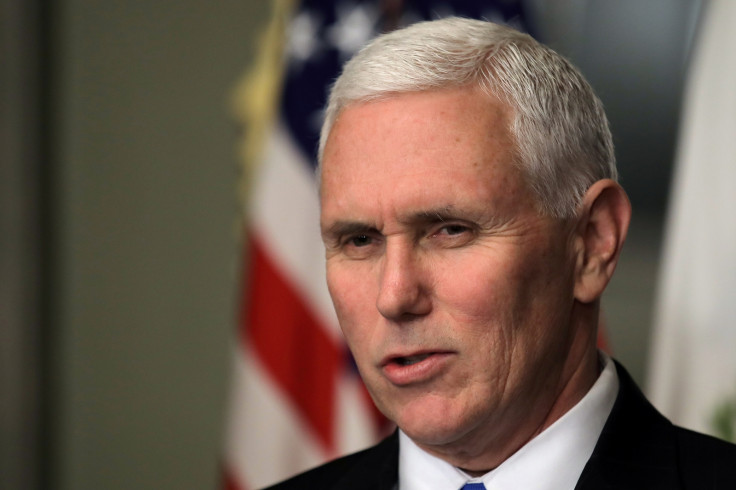 "We are the most secure and most prosperous when both the US and Europe are strong and united," the adviser said regarding the tone of Pence's trip.
European countries have expressed growing concerns over Trump's comments on the need for the North Atlantic Treaty Organisation (Nato), his relationship with Russia's President Vladimir Putin, the validity of the European Union and his decision to stop accepting refugees into the US.
While in Munich, the VP will meet with German Chancellor Angela Merkel, Ukrainian President Petro Poroshenko along with leaders from Estonia, Latvia and Lithuania. He will also hold talks with Afghan President Ashraf Ghani, Iraqi Prime Minister Haider al-Abadi and Turkish Prime Minister Binali Yildirim to discuss anti-terrorism initiatives.
Nato Secretary-General Jens Stoltenberg will meet with Pence when he visits Brussels on Monday.
"I think from the administration's point of view, this is an opportunity to make a very major pronouncement on its foreign policy and its European policy," Alexander Vershbow, a former US ambassador to Russia and a former deputy secretary general of Nato said, according to Voice Of America.