Vice Admirable Robert Harward has turned down an offer to replace General Michael Flynn as national security adviser.
Harward is a retired Navy SEAL and was deputy commander of US Central Command under Donald Trump's Defence Secretary, James Mattis.
Harward told the Associated Press that he had rejected the offer over "purely a personal issue":
"I'm in a unique position finally, after being in the military for 40 years, to enjoy some personal time."
Other reports had suggested that Harward had rejected the position after the White House resisted his attempts to bring his own team into the job. When asked about this by AP, Harward responded: "I think that's for the president to address".
Two other former military men are still thought to be in consideration for the position, the current acting National Security Adviser, Keith Kellogg, and former CIA Director David Petraeus.
Micheal Flynn resigned his post as Trump's National Security Advisor after three weeks in the job following leaked evidence revealed he had spoken with the Russian ambassador about US sanctions on the country before he was in public office. It emerged he had then misled senior members of the administration over the communication, including Vice President Mike Pence.
Pence had publicly defended Flynn while rumours of the phone call were circulated, only to be briefed that the Justice Department had warned the White House of Flynn's call two weeks after other members of the administration.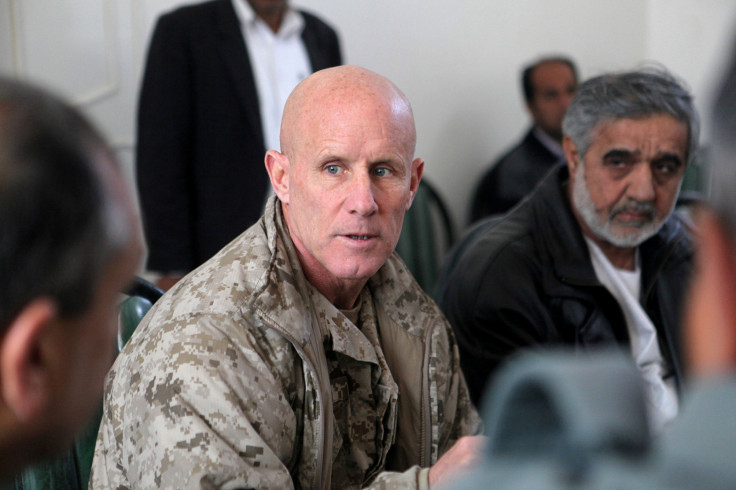 Harward turning down the position is the latest in a series of issues the administration has had in filling top posts. On Wednesday, Andrew Puzder withdrew his nomination for labour secretary after a number of incidents before he had even been through his first senate hearing.
The struggles to find a labour secretary come after Pence, in his capacity as president of the Senate, had to step in to cast a tie-breaking vote to see Education Secretary Betsy DeVos confirmed which is the first time in history that had happened.