US Vice President Mike Pence slammed the Associated Press for publishing his wife's personal email address in a story about his use of an AOL account for official state business while he was the governor of Indiana. Pence tweeted on Saturday (4 March) that by publishing his wife Karen Pence's email address, the news agency was "violating her privacy and our security".
"When we requested that they take it down, they refused. The @AP owes my wife an apology," Pence tweeted. He also posted a letter his counsel Mark Paoletta sent to AP's president and chief executive Gary Pruitt that said the publication of his wife's private email address has "subjected her to vitriolic and malicious emails and raised serious security concerns".
"There was absolutely no reason to publish this private email address and you should be ashamed of your reprehensible contact," Paoletta wrote.
On Friday, the AP reported that the vice president and his wife used their private accounts to conduct official business in 2013 and listed both their email addresses.
The former governor's use of a private AOL account to discuss homeland security and other sensitive matters was first reported by the Indianapolis Star.
Pence's personal account was also hacked in June 2016 by a low-level hacker who sent emails to his contacts claiming the governor and his wife were stranded in the Philippines and needed money, the publication reported. The governor later set up a new AOL account.
The paper also noted that Indiana laws do not prohibit officials from using personal email accounts for business, but requires official business conducted on the private email must be retained and available on public record.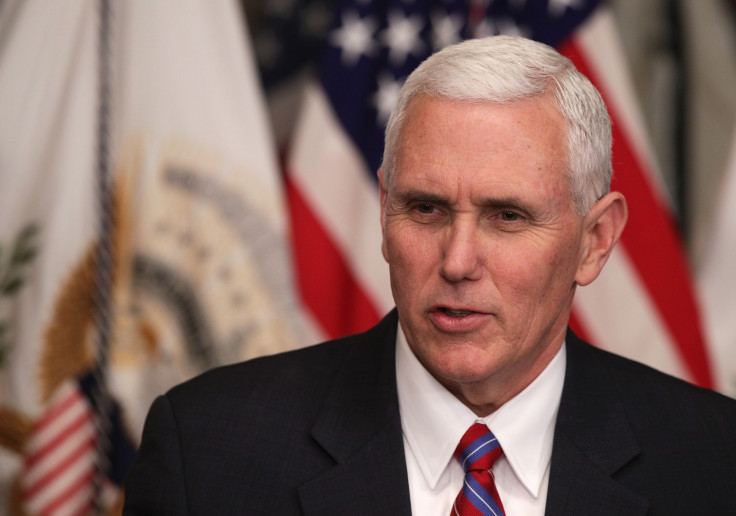 The revelation comes after Trump's presidential campaign continued to criticise Democratic candidate Hillary Clinton's use of a personal email server during her tenure as secretary of state over the course of the 2016 presidential election campaign.
A photo of Clinton glancing at a newspaper headline about Pence's use of private email soon went viral on social media.
"There's no comparison whatsoever between Hillary Clinton's practice of having a private servers, mishandling classified information, destroying emails when they were requested by the Congress and by officials," Pence said on 3 March. "We have fully complied with all of Indiana's laws.
"We had outside counsel review all of my private email records to identify any emails that ever referenced or mentioned state business-related activities. As Indiana laws required we transferred all of those to the state of Indiana subject to the public access laws."
AP spokeswoman Lauren Easton said in a statement to multiple media outlets: "AP removed the email address from subsequent stories after learning Mrs. Pence still used the account. The AP stands by its story, which addresses important transparency issues."