Vice President Mike Pence used a personal email address that was hacked while he was Governor of Indiana, with reports stating that he discussed sensitive security issues using the account.
Pence's usage of an AOL address for official communications has raised concerns over how protected his communications were and whether his past criticism of Hillary Clinton's email scandal was hypocritical.
The emails, released to the Indy Star via a freedom of information request, contained sensitive material on terrorism responses and the arrest of a number of men on terror-related charges.
Personal accounts like the one Pence used are considered more insecure than official government accounts. Messages sent through domestic servers are also not immediately stored for public record, unless officials forward them on to government accounts.
Pence's AOL account was further compromised in June 2016, with Pence's contacts being sent an email saying that the then-Governor and his wife had become stranded in the Philippines after being robbed of their money, cards and phone.
Computer security experts told the paper that the type of hack suggests that the perpetrator would likely have had access to Pence's emails.
They also claimed that any question of digital security negligence that was levelled at Hillary Clinton when she was found to have used a private email server could similarly be asked of Pence.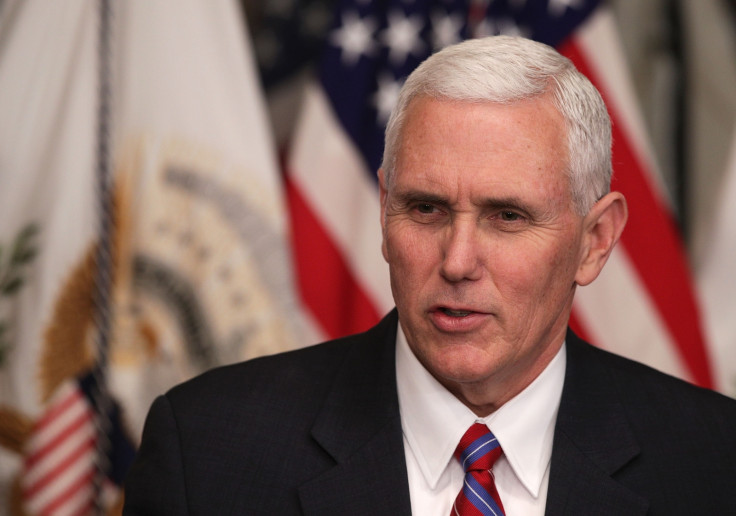 In a statement to the Indy Star, Pence's office said that he "fully complied with Indiana law regarding email use and retention. Government emails involving his state and personal accounts are being archived by the state consistent with Indiana law, and are being managed according to Indiana's Access to Public Records Act."
The paper also said that the office of the current Indiana Governor, Eric Holcomb, retained a number of Pence's AOL emails due to them being confidential and too sensitive to be in public.