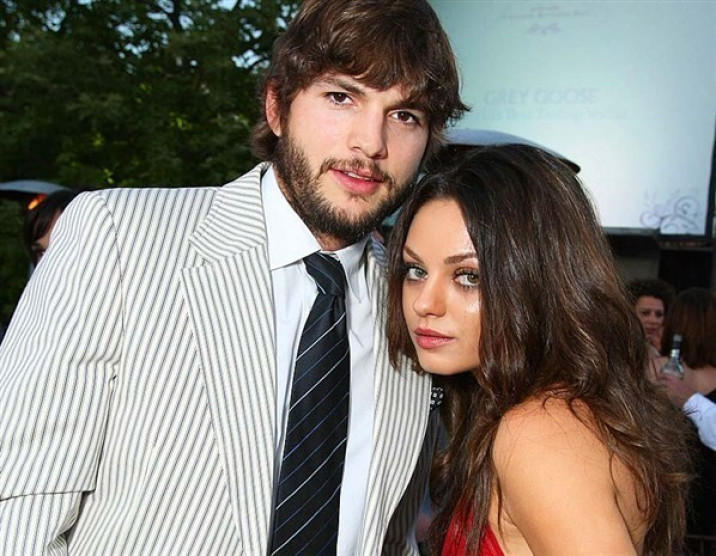 Mila Kunis has opened up about her life with husband Ashton Kutcher and revealed some interesting details about her former That '70s Show co-star. The couple who married in July 2015 have a one-year-old daughter, Wyatt Isabelle, and are expecting baby number two in the near future.
Speaking about her relationship with Kutcher, Kunis told Glamour Magazine, "We can't bulls**t each other. I literally can't lie to him. He can call me out on everything, and I can do the same, because there's nothing about the other person's face that we don't know. We know when they're acting, thus we know when they're lying. Sometimes he'll look at me, be like, 'Really?' and I'm like, 'F**k'."
The Jupiter Ascending actress, who started dating the Two And A Half Men star in 2012 explained, "There's nothing we don't know about each other because we've known each other for so long: the ugly, the bad, the good. We went through a period where I thought he was crazy. At the height of his career, I was like, 'Ugh, I don't like you. I don't even know you anymore. You think you're such hot s**t'."
The 32-year-old actress also opened up about parenting and admitted, "Children are f*****g crazy. They're also suicidal. Like, at the park, certain jungle gyms have an opening for older kids to jump out of. She's 19 months; she can't jump. She just walks off it as if she's on a pirate ship," she said.
"Another important thing to learn is that kids have a personality that has nothing to do with you. I have a really sweet daughter. She wants to hug all the other kids. I didn't teach her to be sweet. It has nothing to do with me. I've realised you can control only so much."
The Ted actress further praised her husband and said: "He has a constant desire to fix a problem. He's always doing daddy hacks. He's so not a passive husband or father. He doesn't just go, 'I don't know' and throw his hands up in the air. He's like, 'We can fix it'."