The Flash season 3 will be an interesting one, with the Flashpoint storyline being adopted as the primary plot. Grant Gustin, who plays Barry Allen in the show, took to Twitter to share filming updates and teased that season 3 will feature the strongest start yet.
Revealing that filming for season 3 of The CW show begins this Wednesday (6 July), the actor wrote, "We start filming on Wednesday. I just finished reading the 2nd episode. This is going to be the strongest start to a season yet.⚡️ #TheFlash."
While replying to a fan query on the social media site, Gustin also confirmed that he would attend the San Diego Comic-Con in July.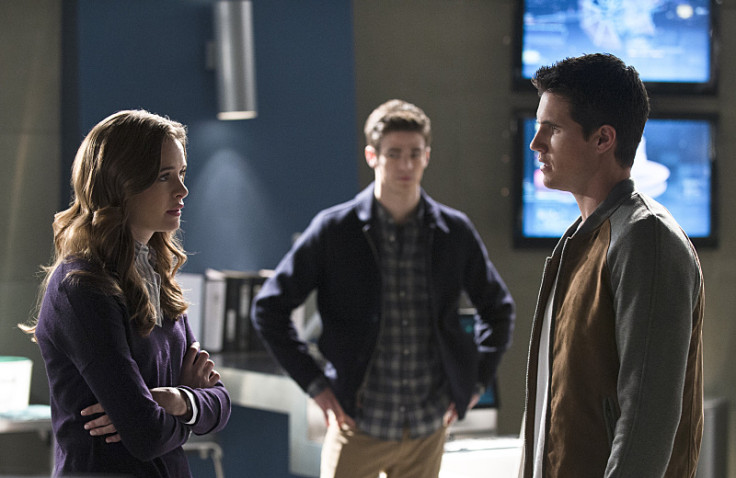 The Flashpoint storyline will lead to a new timeline in the show, which will pave the way for the return of some favourite characters. Danielle Panabaker, who plays Caitlin Snow in the show, recently attended the New Jersey's Heroes and Villains Fan Fest, where she teased the return of the favourites in season 3.
She said, "I have now read the first two episodes of season 3. They're amazing, and I think you guys are really going to enjoy it.
"There are some returning favorites - I can't say who - but I think it's going to be a great season," Panabaker teased.
The actress also has her own wishlist for the Flashpoint storyline, which includes bringing Caitlin's dead husband Ronnie Raymond [played by Robbie Amell] back. She said that the fan event, "If the timeline is reset, can't @RobbieAmell come back & be happily married to Caitlin?" Amell's character died heroically, trying to close the wormhole over Central City in season 1 finale.
Recently, The CW/Warner Brothers TV added Harry Potter actor Tom Felton to its cast for season 3. Felton will play Julian Dorn, a fellow CSI at Central City Police Department who "suspects there's more to Barry Allen than just his good guy reputation." The British actor is best known for playing Draco Malfoy in all eight Harry Potter movies.
The Flash season 3 premieres on 4 October on The CW network.