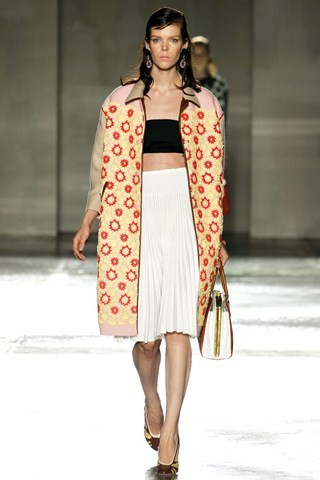 Miuccia Prada showcased her Spring/Summer Collection on day two of Milan Fashion Week. Apparently, she was inspired by the word "sweet," which explains why her collection oozed an air of light feminine chic.
The candy colours, spring-like floral motifs on the bodice of dresses and skirts transported audiences to the floral 1950s.
Here's a look at our pick of the best Miuccia Prada designs.