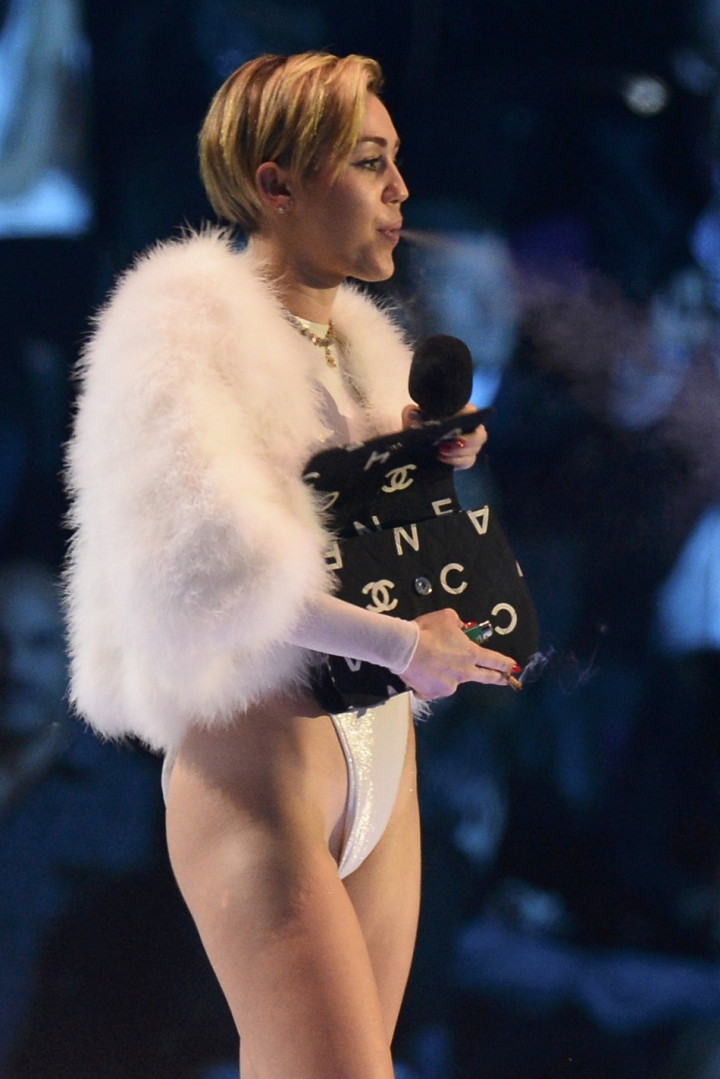 Miley Cyrus caused a storm at the 2013 MTV Europe Music Awards when she apparently smoked a joint on stage. Now the pop star has raised eyebrows once again by admitting she was never taught that drugs were bad.
In an interview with Sunday Tonight, the Wrecking Ball star said that while some critics might slam her open use of marijuana as irresponsible, she doesn't see anything wrong with it.
"I put some picture of me smoking weed… on my Instagram, because I was brought up in the way that we never thought marijuana was bad," she said.
The 21 year-old former Disney star went on to suggest that while taking marijuana may cause memory loss, hallucinations, delusions, and a loss of the sense of personal identity, "reading comments on Facebook" was worse for your health.
Hitting out at networking sites including Facebook and Instagram, she insisted that they really 'hurt your brain'.
Evils of social media
"You know what hurts your brain? Googling yourself. You know what hurts your brain? Instagram. You know what hurts your brain? Reading comments on Facebook. You know what hurts your brain? Reading US Weekly," she said.
The child star-turned-queen twerker was probably referring to some the comments about her raunchy onstage antics and drastic image overhaul.
Cyrus' controversial antics include striping naked for her Wrecking Ball video, constantly sticking out her tongue suggestively, and smoking suspicious looking cigarettes on social media.
"Worryingly, Miley has apparently said she does not know what all the fuss is about. However, I think there is plenty to be concerned about, especially when these once clean-cut role models steer another course so publicly," Jo Heywood, head of all-girl Heathfield School in Ascot said.
Larry Rudolph, best known for presiding over Britney Spears' transformation from wholesome role model to sex kitten at the 2001 MTV Video Music Awards, is now working with Cyrus.
"Most of the pressure on Miley these days is self-inflicted, but she had been helped on to this current path by two people in particular – her mum and Larry," a source previously told Heat magazine.