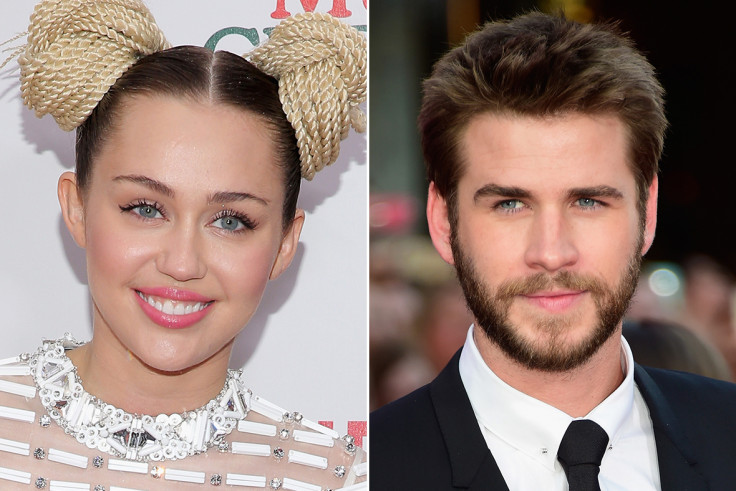 Miley Cyrus wished her fiancé Liam Hemsworth the "happiest birthday ever" via an adorable post on social media. The singer took to Instagram to celebrate the Hunger Games actor turning 27 by sharing a photo of them making goofy faces.
Calling Hemsworth her "best friend", the Wrecking Ball songstress wrote, "Happiest birthday EVER to my favorite being Ever Ever Ever! You have been my best friend since the day we met..... I am beyond lucky to share sooooo many animals with you!!! I love you @liamhemsworth."
Rumours were swirling that the couple got married on New Year's Eve, after the 24-year-old singer posted photos of their families alongside the hashtag "in laws". However, a Hollywood Life report debunked the rumours, and revealed that the couple are in no rush to tie the knot.
A source told the gossip site, "Miley and Liam didn't get married on New Year's Eve, it was just a big get together party and bonding session for both the families. They're in no rush to tie the knot. Miley and Liam are ecstatically happy right now, and in no hurry at all to make it official. When they do eventually marry though, everyone will know about it, trust me!"
The insider added that Cyrus is happy with how her relationship with Hemsworth is going. "[Miley] is happy with how the relationship with Liam is going. She's adamant that she doesn't want to get divorced, so she wants to make sure when she eventually gets married it actually means forever," the source added.
Cyrus and Hemsworth first met on the sets of their movie The Last Song in 2009 but split in 2013. Later the duo rekindled their romance in December 2015 and are currently engaged to each other.