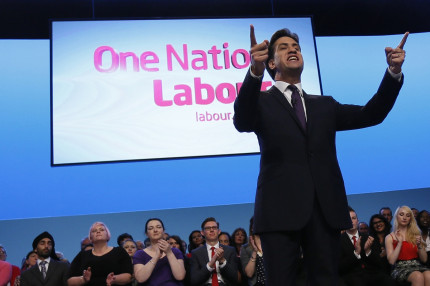 Labour leader Ed Miliband has every reason to be "delighted" that his wide- ranging reforms of the party's links with the unions have been agreed by its ruling executive.
By an overwhelming 28 to 2, the committee of MPs, trade unionists and representatives of every section of the party backed his proposals to change the way future leaders are elected and individual members are signed up to the party.
The old automatic recruitment of anyone who joins an affiliated union will be jettisoned in favour of individuals voluntarily joining the party and paying a levy.
And the leader will be chosen by a one-member-one-vote ballot instead of the current electoral college, with a third of votes going to the unions, a system which helped him beat his brother David.
The effect will be to significantly weaken the power of the unions, while maintaining the historic link, with a consequential drop in income for the party which Miliband is prepared to weather.
Miliband greeted the result, saying: "I am delighted that these historic reforms have cleared the first hurdle to being agreed...But we are not taking anything for granted. Change is difficult and these are the biggest changes in the way politics is done for generations."
And he is right. The really big test will come on 1 March when the proposals will be put to a special conference which has all the hallmarks of being as significant as Tony Blair's symbolic 1995 special conference ditching of Labour's "Clause IV" commitment to wholesale public ownership.
The difference this time is, while both moves prompted opposition from sections of the party and the unions, there is nothing symbolic about them. They will have a direct and observable effect on the way Labour is funded, involves its members and operates at all levels.
The review was sparked by claims of attempted union vote rigging in the local Falkirk party. An internal report into the affair, leaked to the Guardian newspaper, failed to fully establish the case but did suggest some union-led manoeuvring.
But it is also the case that these reforms have been seen as long overdue and were originally started 20 years ago under then leader John Smith and carried on by Tony Blair.
Miliband's reforms, however, go much further and while some will take a few years to be put into effect, they have started the party down a road to reform successive leaders have shied away from.
That does not mean they will get an easy ride and some union leaders are already pointing out the final deal still has not been done.
Miliband has already stepped back from possible outright confrontation with union bosses by agreeing to phase in the proposals over five years.
And he offered a concession in the leadership election by allowing 15% of MPs to back a candidate in order to get them onto the shortlist. The threshold currently stands at 20% but Miliband had wanted it reduced to 12.5%.
There will be plenty of controversy between now and the special conference, which will end with a "take-it-or-leave-it" vote, but there is a genuine sense that these reforms are an idea whose time has finally come.