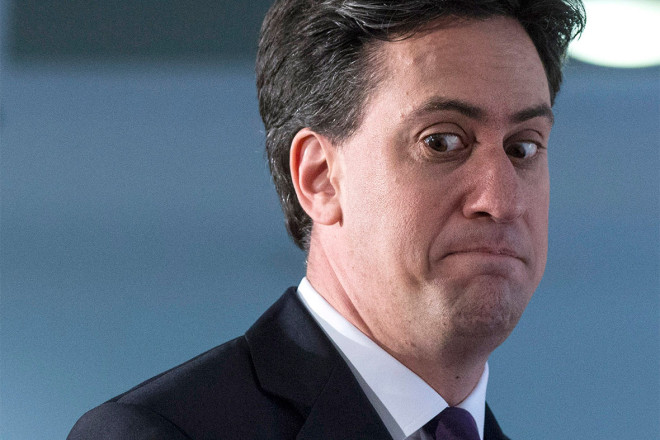 The full extent of the damage George Osborne inflicted on Ed Miliband with his surprise budget has emerged with latest polls showing he has wiped out Labour's lead.
And, with the opposition's response to the "pensions revolution" still uncertain, and David Cameron hinting at tax cuts to come, Miliband has come under renewed pressure to finally announce a coherent and credible alternative economic strategy.
Chancellors can usually expect a bounce from a reasonable budget, but Osborne's has been bigger and more immediate than any in recent memory.
Three polls by YouGov, Survation and Populus have all put the Tories just one point behind Labour at 36% , 34% and 34% respectively which means, in effect, the parties are now running neck and neck.
Meanwhile, a group of think tanks from across the Labour party said its 2015 manifesto should be bold and offer a "vision of a much more equal and sustainable society".
And, in a direct warning to Miliband, they added: "The country needs not just a change of government but a transformative change in direction.
"But if Labour plays the next election safe, hoping to win on the basis of Tory unpopularity, it will not have earned a mandate for such change."
The words echo a feeling amongst many in Labour that, while Miliband has proved extremely successful in securing tactical advantages over issues like energy prices and wider cost of living issues, he still has not offered voters a clear, distinctive economic strategy.
His task has not been helped by a poor and then confused reaction to the chancellor's highly-political budget.
At first, shadow ministers offered no response at all to the pensions changes, then they declared they were not against them, but said they had to be examined more carefully.
Finally, shadow work and pensions secretary Rachel Reeves announced the party supported the reforms but wanted to look more closely at what they would mean in practice.
The upshot of all this was to suggest Labour is still uncertain about whether they truly support the principle of the reforms, and to allow David Cameron to declare that the response had been "all over the place".
The truth is there is a belief amongst many in Labour that the reforms may yet prove to be a disaster if people are encouraged to cash in all their pension savings and go on a spending spree.
Others fear people will make individually sensible decisions, such as taking the cash to invest in things like property which might offer a more lucrative and secure option, but which could fuel an unsustainable boom.
But now that Osborne has raised the prospect of people having control over their own savings, no one is prepared to state publicly that it is not a good idea or that individuals cannot be trusted to make the right decisions with their own money.
Cameron hammered home that message, telling a conference near Brighton: "It is deeply condescending to say to people who have worked hard and saved all their lives... that you can't trust them to spend their own money."
He also hinted that his previous pledge to increase the threshold for inheritance tax, which so spooked the last Labour government but fell in the coalition, would be revived for the 2015 manifesto.
"Inheritance tax should only really be paid by the rich. It should not be paid by people who have worked hard and saved and who have bought a family house.
"The ambition is still there. I would like to go further. It is better than it was... and it is something we will have to address in our manifesto," he said.
His latest hint only serves to add to the pressure on Miliband to begin revealing his own detailed tax and spend proposals. Shadow chancellor Ed Balls has begun to reveal some very specific measures but what many opposition MPs worry about is the apparent lack of an overarching message.
Cameron and Osborne, on the other hand, are beginning to carve out a message about trusting individuals with more financial freedom which particularly helps those on middle and lower incomes.
That is a powerful platform and one that could easily have been occupied by Labour but, many fear, could be lost to the Tories.