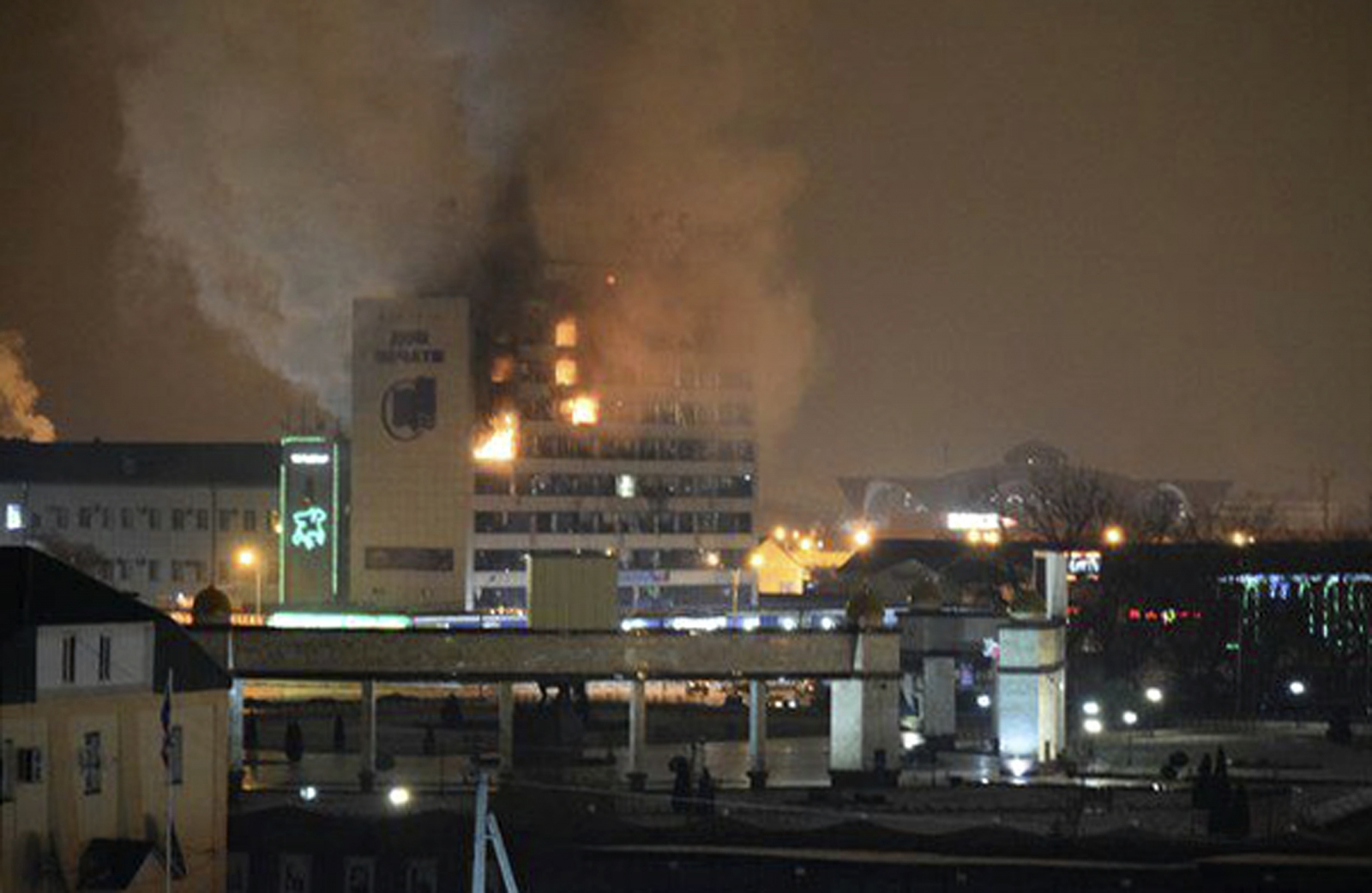 Violence has erupted in Grozny, the capital of Russia's North Caucasus republic of Chechnya, only hours before Russia's President Vladimir Putin makes his annual state of the nation address in Moscow.
Nine people are reported dead: six gunmen and three traffic police officers.
The gun battle has marked a major shift in the fragile period of stability in the region.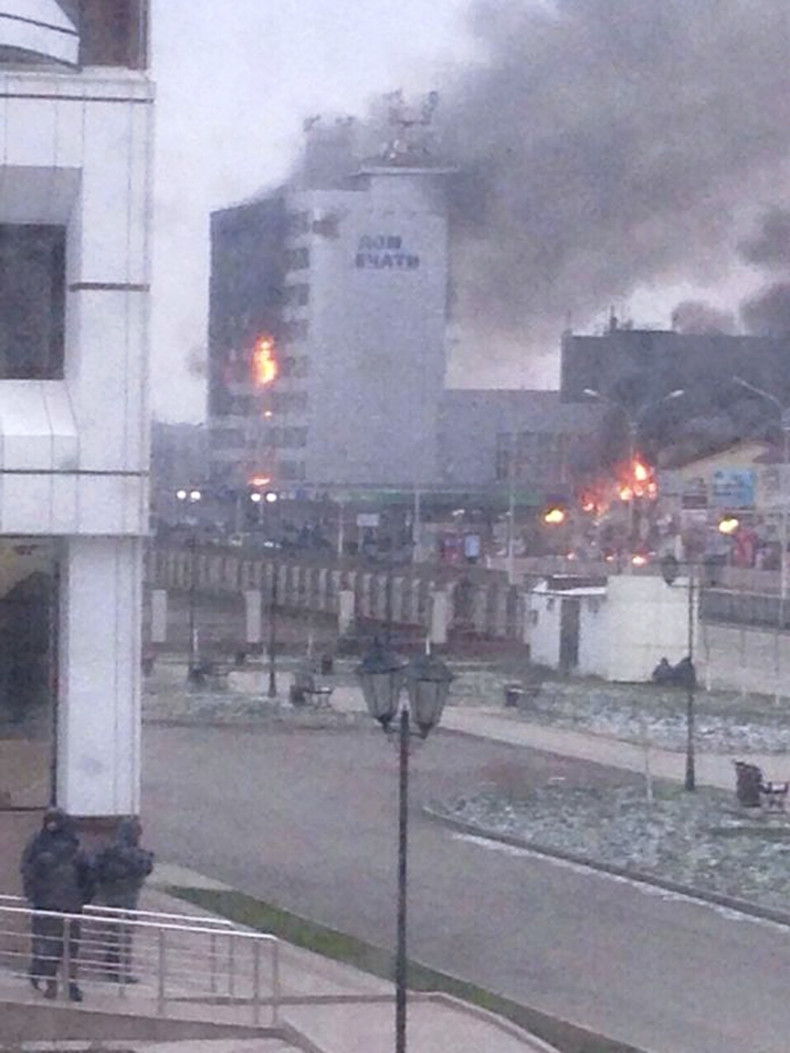 The Moscow-based National Anti-Terrorist Committee, a federal agency, said militants travelling in three cars entered Grozny at 0100 hours and killed three traffic police officers at a checkpoint.
They then proceeded to occupy a multi-storey local media building in central Grozny, which led to a heavy-calibre gunfire battle. The building was later destroyed by a fire and the six gunmen were said to have died in the Press House building.
Meanwhile Health Ministry sources, cited by Russian news agencies, said at least 10 officers were killed. However, this number has not been confirmed by authorities.