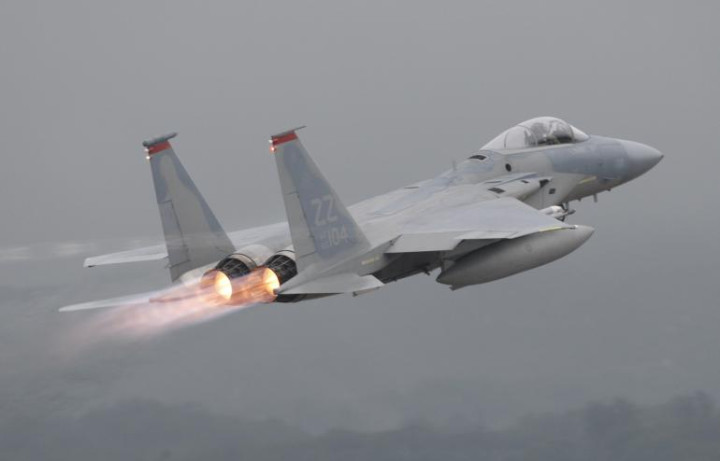 A military jet has crashed into a field and burst into flames in Lincolnshire, near the market town of Spalding, at around 3.30pm today (8 October).
The alarm was raised by members of the public who reported seeing an aircraft plummet from the sky.
Emergency services erected a cordon amid fears toxic smoke may be emitted from the burning wreckage.
The pilot of the military jet - reported to be an hi-tech F-15 fighter - has been located and is reportedly "safe".
A spokesman for Lincolnshire Police said: "We are unable to confirm at this time the type of aircraft or where it has flown from but the pilot has been located and indications are that he is safe."
US and UK military bases are dotted about in Lincolnshire and neighbouring counties. Bases in Lincolnshire include RAF Barkston Heath, RAF Coningsby, RAF Cranwell, RAF Digby, RAF Donna Nook, RAF Holbeach, RAF Kirkton in Lindsey, RAF Scampton and RAF Waddington.
More to follow....