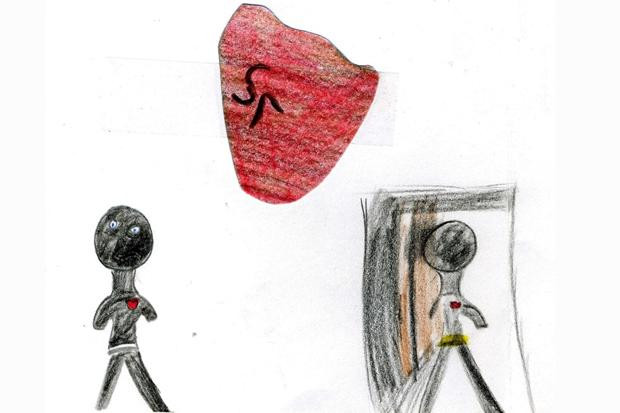 Police are on the hunt for two suspects accused of burglary thanks to the assistance of a five-year-old boy who provided his own photofit.
Police in the German town of Netphen, North Rhine-Westphalia, have released a sketch drawn by the five-year-old who saw the two intruders enter his home.
The suspects, who are believed to have thought the address was empty, were surprised when they saw the boy and his younger brother inside the house. They managed to steal several hundred euros and an iPhone before leaving the boys unharmed.
The mother had been in the garden collecting washing when the two men entered. When police arrived to investiugate the robbery, the boy handed them a drawing of what the men looked like.
Despite the crude nature of the drawing, police said they found the sketch useful, even posting it online and around the neighbourhood in an attempt to catch the suspects.
"It is helpful, because the jacket of one was quite distinctive: black with a red patch on it," a police spokesman said.
"And we found a witness who, shortly before a house was broken into on the opposite side of the road, reported seeing two black-clad men.
"One person was about 1.80m tall, the other approximately 1.65m. The smaller person was wearing a long black coat."
The five-year-old was also praised as being a "mini-Sherlock Holmes" by police following his help in the investigation.