Ministry of Defence braces for mass civilian job cuts in David Cameron's defence review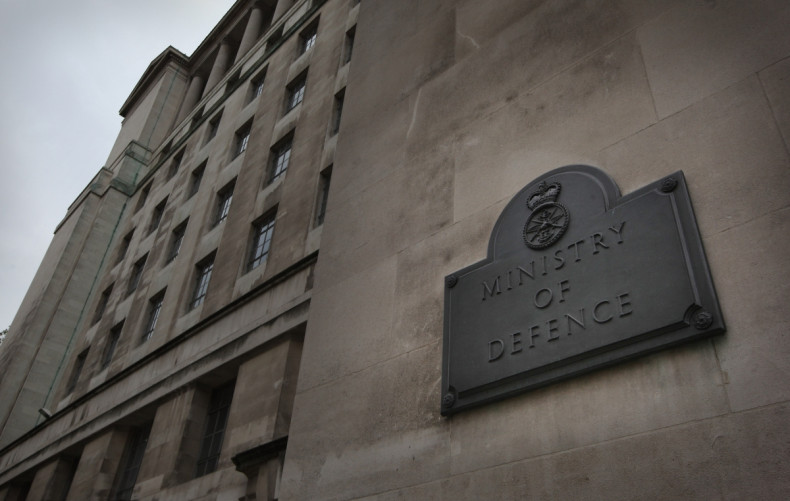 Thousands of civilian Ministry of Defence (MoD) jobs are set to be scrapped as part of the UK government's strategic defence review, according to a source close to the discussions. The source told IBTimes UK that up to 20% of the civilian workforce – or more than 10,000 people in the department – could be slashed over the next five years.
"The focus will obviously be on fighting the Islamic State [Isis] but cuts on this scale would seriously undermine the support armed forces get at home and abroad," the source said. But a representative for the MoD said there would be no comment on potential job losses until Prime Minister David Cameron had given his statement to MPs in the House of Commons on the afternoon of 23 November.
The prime minister is also expected to announce the creation of two 5,000-strong so-called "strike brigades", but these might not be created until after 2025. "Over the next decade we will invest more than £178bn ($269bn) in buying and maintaining equipment – including doubling our investment in equipment to support our Special Forces," Cameron wrote in the Daily Telegraph.
"We will create two new strike brigades, forces of up to 5,000 personnel each, fully equipped to deploy rapidly and sustain themselves in the field. We will establish two additional Typhoon squadrons and an additional squadron of F-35 Lightning combat aircraft to operate from our new aircraft carriers.
"And we will invest in nine maritime patrol aircraft to protect our nuclear deterrent, hunt down hostile submarines and enhance our maritime search and rescue. Not one of these capabilities is an optional extra or an act of vanity. These investments are an act of clear-eyed self-interest to ensure our prosperity and security."
Elsewhere, Metropolitan Police Commissioner Sir Bernard Hogan-Howe has warned of cuts to his police force. He wants to boost the number of armed officers in London in the wake of the Paris attacks, which left at least 130 people dead.
"We believe our security services have a very good handle on them. [There are] 3,000 to 4,000 across the whole of the UK, but very significant numbers in London. Therefore, we have to keep an eye on them and that demands resources," the police chief told LBC Radio on 17 November.
Meanwhile, Cameron has promised to boost the workforces of the British intelligence agencies – including MI5, MI6 and GCHQ – by 15% or 1,900 extra staff in reaction to the assaults on the French capital.