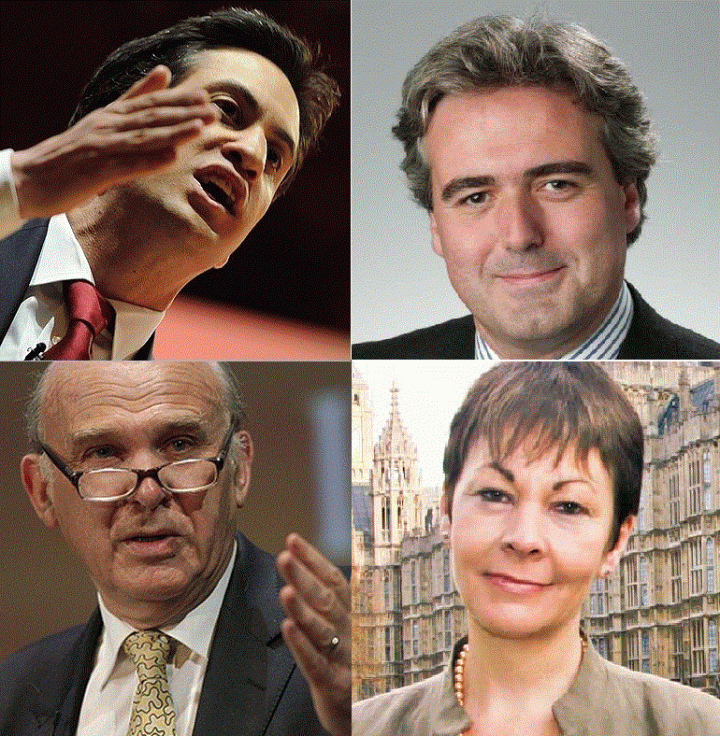 Conservative, Labour, Liberal Democrat and Green Party lawmakers may differ from policy to policy but one subject that seems to unite all parties is the call for more action to be taken against banks mis-selling derivatives to small-to-medium enterprises (SME) and to relook into the Financial Services Authority's (FSA) agreement.
While the FSA said it had banned Barclays, HSBC, Lloyds and RBS from selling interest rate swap agreements (IRSA) to businesses around the country as of 29 June, the backlash over the components of an agreement it signed with the banks themselves has caused politicians from all factions to seek a Treasury Select Committee (TSC) inquiry, as well as a possible revision to the redress scheme.
Complaints have since progressed from the businesses and lawyers and now to parliamentary level.
The FSA originally said that 28,000 products could have been mis-sold but it revised up its estimate to around 40,000 only recently.
As part of the agreement, the banks are in charge of all investigations into determining whether a product was mis-sold with an 'independent reviewer' which the bank also appoints. The bank is also in charge of deliberating whether a business will be granted compensation and to what level.
Over the last three months, lawyers have picked holes in the redress scheme and politicians are ramping up efforts for more action to be taken on behalf of businesses.
For instance, the fact that businesses are bound by the Statute of Limitations Act, which means they only have 6 years from when the product is sold to file a legal case against the bank, not having a mandatory deadline implemented in the FSA agreement can lead to a dramatic reduction to the businesses' legal rights.
It doesn't help that only this week, FSA's chairman Lord Adair Turner admitted that overall the regulator had failed the country and that "poor supervision, from bad rules and structures, from dangerous cultures" were to blame for the credit crisis and other scandals that have emerged since then.
However, since June the number of politicians seeking further investigations into the situation with the help of the TSC and a possible revision to the FSA agreement has united them with one cause.
The Conservatives
So far, there is no separate inquiry into the banks mis-selling derivatives, despite major investigations being conducted and multiple TSC hearings into the Libor fixing scandal.
While, naysayers may emphasise that the manipulation of the benchmark interbank lending rate is 'more important', for Britain's economy the number of businesses effected and have since fallen into administration because of the IRSA payments could have a significant effect on the economy, if a large proportion of the 40,000 products have been found to be mis-sold.
Furthermore, since there is no guidance over what constitutes as compensation, banks and the regulator themselves have cried out that it could affect the health of the institutions if they were to pay out significantly more cash.
In what seemed like a last minute attempt to include the cause the Parliamentary Banking Standards Commission (PBSC) conducted a Joint Select Committee hearing on the relationship between the banks and consumers in September and the findings will be later submitted to the TSC by the end of this year.
However, this was not a dedicated inquiry into the mis-selling of derivatives and a session with an expert witness ended up only taking one hour at the end of the hearing.
However, Conservative MP Mark Garnier, who has around 20 years of banking and finance industry experience, led the questioning and notably said that IRSAs are more like a "noose" to small businesses than a collared swap.
But even with experience in the industry, Garnier admitted there was a lot that he didn't quite understand and subsequently "we need to spend a lot more time on this."
Sources tell IBTimes UK that behind the scenes Tory MPs are keen to try and push for a separate inquiry, because until that hearing, they hadn't realised how large and damaging the scandal was for UK businesses overall.
Also in the Conservative camp, Guto Bebb has been another extremely vocal and rousing MP when it comes to mis-selling, even before the release of the FSA report.
As previously being an small business owner for 15 years, Bebb told the House of Commons earlier this year, how a vast number of constituents were going into his surgery with the same problems over IRSAs. Since then he has been an instrumental campaigner alongside lobby group Bully-Banks in seeking further probes and more "fairness" to be delivered to businesses seeking redress. In addition, he is now launching an All Party Parliamentary Group on mis-selling to SME on 16 October.
In tandem, another Conservative MP Caroline Nokes has called for significant investigations into mis-selling. She even likened the fact that businesses would have been better off if they went to pay day loan company Wonga instead of their banks because of the thousands, if not millions of pounds worth of payments made on IRSAs.
Liberal Democrats
Within the UK's coalition party, Vince Cable business secretary has started to hone in on the scope and scale on banks mis-selling of derivatives.
In April this year, Labour ministers called for Cable to look into changing the law over banks selling interest rate derivatives, not just IRSAs, to SMEs after many of them have fallen or are close to going into administration from making substantial payments on the financial product.
Last month, Bully-Banks, which has over 700 members that are claiming to have been mis-sold these products, held a conference to discuss what rights SMEs have over seeking resolution of product selling disputes and what legal forms of redress they are entitled to.
Notably, Cable sent his most senior colleague from the Department for Business Innovation & Skills Tessa Munt, who is also a member of parliament for Wells and Cable's Parliamentary Private Secretary, to gather more information, indicating the level of concern that the coalition government has over the number of UK businesses claiming to be mis-sold these derivatives products.
Labour Party
Meanwhile, many Labour MPs, including the party leader Ed Miliband has made it their mission to put pressure on the UK regulator, the current government and the TSC to look into the mis-selling of derivatives more.
Chris Leslie has championed change for the last year and more recently, in a letter sent to future FCA leader Martin Wheatley and current managing director of the FSA, exclusively seen by IBTimes UK, he listed a number of significant concerns over the FSA agreement.
Part of it said that since the "wrong-doers will be investigating their own wrong-doing, many businesses will feel that this is not only flies in the face of natural justice, it means that victims of mis-selling will have no trust in the outcome of the process."
The cause seems to be firmly placed in Labour's focus, as even Miliband used his Labour Party conference speech to highlight the plight of one small business owner Alan Henderson and how he was "living a nightmare" and were being "ripped off by their bank," after they tried to secure a simple five-year loan, but instead were also sold an interest-rate dual amortising swap product.
The Green Party
This week, Caroline Lucas, Green Party MP for Brighton Pavilion joined the mainstream political parties in putting pressure on the regulator to relook at the existing FSA scheme.
According to Lucas' blog, she said "as well as helping to set up an all-party group in parliament, I'm backing calls for an immediate inquiry by the TSC to find out how the mis-selling was allowed to occur."
"The government must now act to ensure that the FSA puts a stop to the bullying behaviour of the banks, and to make sure those affected receive adequate compensation. More must also be done to make sure the banks lend to businesses so that local enterprises in the city can flourish," she added.
FSA Response
It is clear that the FSA has come under fire from MPs, businesses and lawyers over the agreement it has with the banks over the mis-selling of derivatives.
While, the FSA would not add further comment to this compendium report, a spokesperson told the IBTimes UK that "at this stage the main point to note is that the pilot reviews of sales are underway at all the major banks so we are progressing towards the point where the full reviews can be launched."
It also said previously that "the independent reviewers will be a key part of the process to make sure that this is resolved properly. There is a lot of information on our website about this. Discussions with the banks have been wholly focused on getting the right outcome for those people who bought these products and insuring that there is a thorough review of their sales."