Patricia Yurena, who won the Miss Spain beauty contest in 2008 and 2013, has revealed she is in a lesbian relationship by posting a picture of herself and her girlfriend Vanesa Cortes on Instagram.
The soft-focus picture, with the caption 'Romeo and Juliet', shows the couple lying on a bed, gazing into each other's eyes. The news prompted a rush of congratulatory and supportive messages.
Yurena later posted a message saying: "Thanks to everyone for their comments.
"I published quite naturally and impulsively. I appreciate the outpouring of support and even more to rejoice in my happiness. Thank you!!"
The 24 year-old told La Opinion de Tenerife: "I don't regret what I did and I did it because I am happy about what's going on in my life."
Yurena, from Tenerife, finished runner-up in 2013's Miss Universe competition, while her girlfriend is a singer and DJ on the Spanish House circuit.
In a blog post written on February 20, Yurena spoke about her struggle to accept her sexuality, saying she wondered why God had "made me wrong".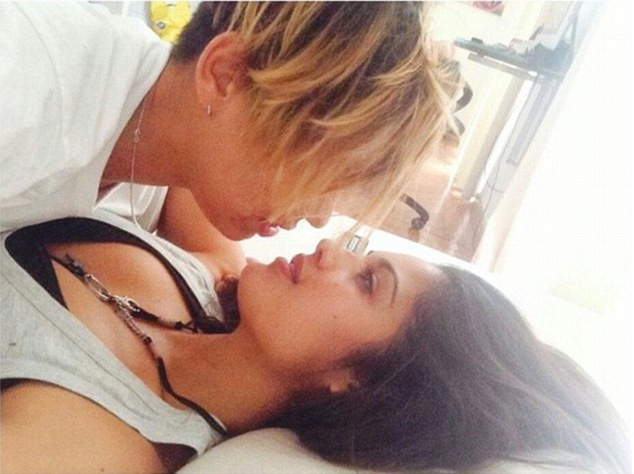 She added: "Ideally, I would love to one day live in a society where coming out is no longer necessary because we don't make assumptions about one another's sexuality and homophobia is laid to rest.
"For now, that is more of an ideal than it is a reality. But if you want to see that ideal become a reality and you have the courage to change history."
Although Spain is a largely Roman Catholic country, same-sex marriage was legalized in 2005.
Coming out is a 'great thing'
Judith, the owner of a boutique that is popular with Madrid's lesbian community, said Yurena's pictures were a "great thing" for the LGBT community.
"It's obviously a personal decision on the part of Patricia Yurena to come out, but it means a lot to a group of people who don't get wide recognition in Spain," Judith told The Local. "It's also good for society as a whole."
In 2012 two openly gay beauty queens competed for the Miss California USA crown for the first time, but both lost out on the title.
The last Miss Universe pageant, held in November 2013 in Moscow, provoked a storm of controversy after it was boycotted by its gay TV host because of Russia's anti-homosexual laws.
In 2012, the Miss Universe Organisation, owned by Donald Trump, announced it would allow transgender women to compete.