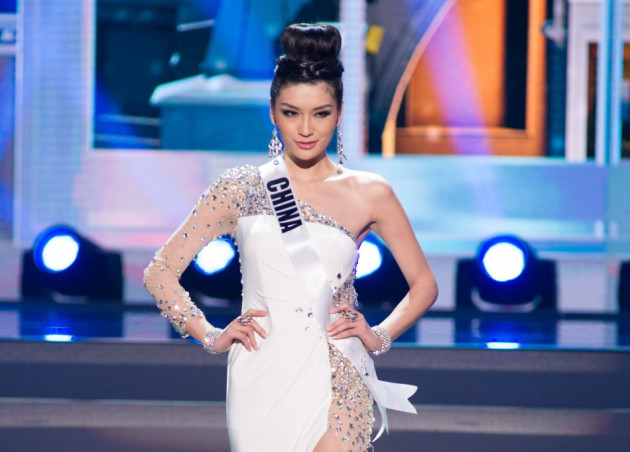 Jin Ye, Miss Universe China 2013 has bagged the title of Miss Congeniality Universe 2013 at the 62nd beauty pageant held in Russia.
Gabriela Isler of Venezuela was crowned Miss Universe 2013 in Moscow's finale on 9 November. Isler is the seventh woman from Venezuela to take home the Miss Universe crown. Miss Universe Spain, Patricia Yurena Rodriguez and Miss Universe Ecuador, Constanza Baez were the first and second runner-ups respectively.
Jin Ye has been awarded a cash prize of $1,000 (£625) and a gift from Miss Universe pageant sponsor, Diamond Nexus for winning the Miss Congeniality Universe 2013 Award.
"This award reflects the respect and admiration of the delegate's peers who voted for her as the most congenial, charismatic and inspirational participant," Miss Universe Organization said in a statement.
Jin Ye also made the top sixteen semi-finalists during the pageant's finale but could not make the top ten after competing in evening gown round.
Jin Ye grew up in the small village of Hebei Province in China with her brother and grandmother.
"My hometown is a humble place that keeps me grounded as my life changes," she says in her official bio for Miss Universe pageant.
Ye wanted to enter the fashion and beauty industry since she was 10 years old after she was inspired by American Model Carmen Dell'Orefice.
Scroll down to view the journey of Miss Universe China through the pageant.