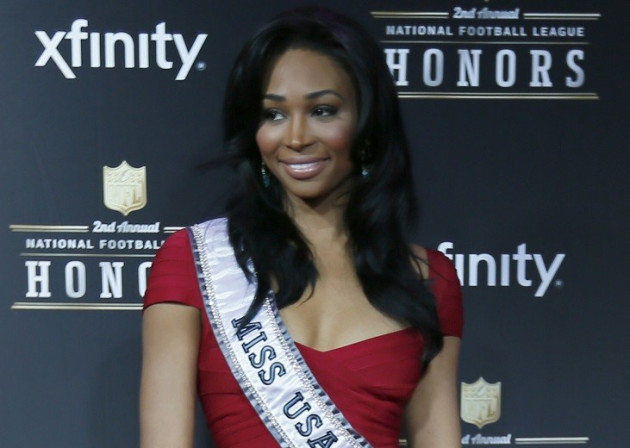 A former beauty queen has surprised online lonely hearts by looking for love on a dating website.
As Miss USA, it would be fair to assume that Nana Meriwether could take her pick from pretty much any heterosexual man in the United States - or anywhere else on planet Earth.
Even losing her title three weeks ago should not mean her struggling to find a date, let alone a boyfriend.
That is because being Miss USA elevates the wearer of the sash and tiara up to a level akin to royalty in US society.
Meriwether, 28, capitalised on her upward mobility earlier this year when she enjoyed drinks at a lavish bash in New York attended by Prince Harry.
Yet now Meriwether has admitted to feeling lonely and has taken to seeking refuge on the internet - specifically a website called Tinder.
Users have logged on and got in touch to ask Meriwether: "Are you real?"
She said: "I'm like, 'Yeah, of course'.
"When you're single, you should try all avenues."
She has 'liked' only a couple of Tindle users but hopeful suitors should not get their hopes up too high.
That is because Meriwether has already revealed that she wants to get hitched to Prince Harry - who is about to get knocked down the royal succession queue when Kate and Will's new baby arrives.
She said: "Miss USA is like royalty in America - we should get married."